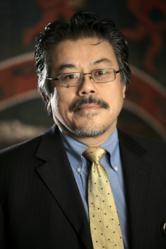 Anchorage, AK (PRWEB) May 15, 2013
The Alaska Native Medical Center (ANMC), a leading hospital for Alaska Native and American Indian people and Alaska's only Level II Trauma Center, recently announced that Roland Torres, M.D., FAANS, FACS, has been appointed Clinical Director for the Department of Neurosurgery. In this role, the nationally recognized neurotrauma and neurocritical care expert will oversee ANMC's Neurosurgery program, adding essential services to the team.
Dr. Torres brings a wealth of expertise and knowledge to his new role. Prior to joining ANMC, Torres was a clinical associate professor of Neurosurgery at Stanford University Medical Center, where he was also a site director for the Neurosurgery Residency Training Program. He served as the Chief of Neurosurgery and Director of Neurotrauma at Stanford's Santa Clara Valley Medical Center in San Jose, Calif. Prior to that, he held several positions at the State University of New York, including: Director of Neurosurgical Step-down Unit, Director of Neurotrauma and Critical Care, Director of Neuro-Oncology and assistant professor of neurosurgery. Dr. Torres also sits on the Executive Committee for the American Association of Neurological Surgeons (AANS) Congress of Neurological Surgery section of Neurotrauma, and is frequently invited to lecture for the AANS Board Review Course.
"At ANMC, we are dedicated to ensuring that we have the best medical team onsite to care for Alaska Native people, no matter how major or minor their health concerns may be," said Dr. Paul Franke, ANMC Chief Medical Officer. "We are honored to have Dr. Torres join our team to bring so many new capabilities to our Neurosurgery department and to our state. The whole ANMC family will benefit from his nationally recognized skill and expertise."
Under Dr. Torres' direction, ANMC's Neurosurgery department will expand its cerebral and neurovascular services, as well as enhance the work being done with radiation oncologists and pediatric intensivists. The department focuses on cases involving trauma, critical care and chronic pain, and is also working to provide services to regional health care clinics around Alaska.
###
About the Alaska Native Medical Center
The Alaska Native Medical Center operates a state-of-the-art 150-bed facility providing comprehensive medical services to Alaska Natives and American Indians. ANMC is jointly managed by the Alaska Native Tribal Health Consortium and Southcentral Foundation and includes the Anchorage Native Primary Care Center.
About the Alaska Native Tribal Health Consortium
ANTHC is a not‐for‐profit tribal health organization managed by Alaska Native tribal governments and their regional health organizations. We provide statewide services in specialty medical care; construction of water, sanitation and health facilities; community health and research; information technology and professional recruiting. For more information, please visit http://www.anthc.org.