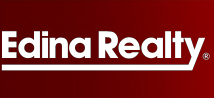 This website brings the process down to a manageable level
Corocoran, MN (PRWEB) May 15, 2013
With several years of experience under his belt and a technological expertise that's given him the unofficial title of 'Internet Marketing Specialist', Kris Lindahl of Edina Realty has given his clients proven resources on down payment assistance programs.
Later this week, Lindahl will publish new information on the Minnesota Down Payment Assistance website that he created for buyers interested in the process.
"After many successful months with this website I've compiled more information to publish on it that buyers will want to see," Lindahl said.
The website has been a reliable resource for those who have used it, and "gives buyers the best first step they can make in the process," Lindahl said.
The website allows buyers to enter a few pieces of information and receive a real-time email listing the assistance programs they may be eligible for.
"This website brings the process down to a manageable level," Lindahl said, and continued, "It's necessary to use a team like mine in this real estate market."
In addition to real-time assistance, the site also includes general information on the application process, application deadlines, and a list of advantages to using down payment assistance.
Call Kris and his team now for more information at (763) 634-5895 and visit the Minnesota Down Payment Assistance website to get started today!