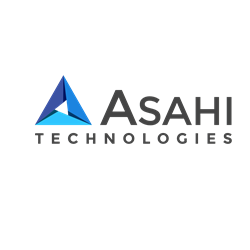 Our feature rich and interactive ios based touch screen applications provide businesses with a new revenue stream and a much desired service for their customers.
New York (PRWEB) May 15, 2013
Market analysts expect the touch screen market to reach $14 billion in 2012 and triple by the next decade, highlighting the importance of touch screen applications in digital marketing initiatives. The global touch screen shipments are also estimated to reach 1.75 billion in 2013, up 17.2% on year, which again underscore the growing demand for touch enterprise applications. Now with iOS having re-emerged as the leader in the US mobile market, businesses are increasingly turning to third party developers to build custom touch applications for ios devices. And to bring this technology closer to businesses, the New York based tech firm has launched MonoTouch development services at competitive pricing plans.
Originally created by Xamarin to build iOS applications in iPhone and iPad using C#, Mono touch enables users to build shorter, simpler and maintainable codes with incredible features like LINQ and Lambdas.Monotouch provides the power of the .NET frameworks that millions of developers already use, along with complete access to all native APIs and UI toolkits for iOS to create truly unique user experiences. For developers, the framework offers powerful capabilities to build better quality iPhone and iPad apps to cater to different levels of client requirements.Currently available in free, professional, enterprise and enterprise priority versions, MonoTouch allows reusage of C# skills without any extra overhead, keeping the development costs lower.
Offering robust functionalities including cross platform adaptability, user interface designer integration, regular updation with new iOS features and LINQ support, Monotouch is a great platform for creating universal applications for both iPhone or iPad devices. The monotouch developers at Asahi Technologies with their extensive experience in this development framework ensure a full-featured iPhone/iPod Touch/iPad application by leveraging the rich functionalities of the platform. Commenting about the launch Mr. Vinod Subbaiah, the CEO and founder of Asahi Technologies said, "Our feature rich and interactive ios based touch screen applications provide businesses with a new revenue stream and a much desired service for their customers."
To help firms learn more about MonoTouch Application Development, Asahi Technologies provides a free online consultation to clients letting them understand their mobile web solutions.
About Asahi Technologies
Asahi Technologies is a New York based web design and development firm that provides software consulting and Web solutions to small and medium level businesses all across North America. Asahi Technologies specializes in responsive design, cloud computing, online marketing, mobile application development and open source technologies. Under the leadership of Mr. Vinod Subbaiah, who himself started his career as a software programmer, Asahi Technologies' team comprises of experienced software professionals having extensive knowledge of technology with B2C and B2B operations. The firm's headquarters is located in New York City, NY.