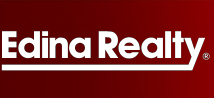 I want buyers to have the upper-hand
Blaine, MN (PRWEB) May 15, 2013
Townhomes in Blaine, MN are a popular option for buyers in this real estate market. Rated highly by real estate agents and buyers alike, the city of Blaine has a lot to offer to its citizens.
Kris Lindahl of Edina Realty released this morning a new resource that will help buyers find their dream home in Blaine, MN.
"I have extensive experience working in Blaine and have found that the quality of living there is great," Lindahl said.
Blaine is home to some of the best schools, health-care facilities, and entertainment options in the state and with Lindahl's help buyers can call it home.
"I've set up the Blaine Homes For Sale website which helps buyers find what they're looking for," Lindahl said, and continued, "It works like any other search engine only it focuses on this particular city."
Lindahl has created several websites and resources of the sort dedicated to giving buyers the best experience they can in this real estate market. "I want buyers to have the upper-hand," Lindahl said.
Potential buyers can visit the Blaine Townhomes For Sale website or for more information call Kris at (763) 280-7349 and get started today!