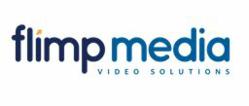 Hopkinton, MA (PRWEB) May 21, 2013
Flimp Media, a provider of digital video communications and end-to-end video marketing solutions to businesses and organizations, along with ReelSEO and the Web Video Marketing Council have partnered to field an in-depth trends report study to better understand how and to what extent marketing professionals are using video for outbound and inbound marketing and communications. Survey Participants will receive a free advance copy of the 2013 survey and video marketing trends report. To take the survey, please click the link below:
Take the 2013 Online Video Marketing Survey
Marketers understand the value of using video as an effective tool to engage audiences, brand products and services, and create calls to action for clients. In the 2012 Online Video Marketing Survey Report, 81 percent of marketers indicated they used digital video in their marketing programs.
The 2013 Video Marketing Survey examines topics such as:

The types of video marketing content organizations are producing
What video platforms and hosting services are being used
The proliferation of videos shared across social media networks
Specific video optimization and SEO strategies marketers rely on
Best practices for deploying digital video
Take survey here: https://www.surveymonkey.com/s/BNCNJFF.
About Flimp Media
Flimp Media, Inc. is a video marketing and communications solutions company with offices in Boston, MA, New York, NY and Manchester, UK. Our patent pending FLIMP® video marketing platform enables users to create, distribute, and track interactive video postcards and video microsites called flimps® without programming or IT resources for communications, sales and direct marketing.