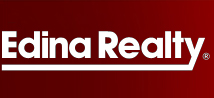 the best way to find that dream home is through this website
Blaine, MN (PRWEB) May 15, 2013
Buyers looking for more information and resources on Blaine Houses For Sale can look no further than Kris Lindahl of Edina Realty.
Lindahl has created several websites designed to give buyers in this real estate market the best chance they can get to find their dream home.
Later this week, Lindahl will publish new information on the Blaine Houses For Sale website about how homeowners can be sure they find what they're looking for.
The website allows buyers to fill out a detailed form regarding what they're looking for in a home and leads them to a page that shows all available houses in Blaine, MN for sale.
The city of Blaine, coveted by real estate agents and homeowners alike, is home to several of the state's best schools, health-care facilities, entertainment, and dining options.
"This city is a great place to start a family," Lindahl said, and continued, "And the best way to find that dream home is through this website."
Buyers can be sure they're in good hands with Lindahl who recently received the Chairman's Award again for excellence in customer service and sales.
Potential buyers can visit the Blaine Homes For Sale website or for more information call Kris at (763) 280-7349 and get started today!