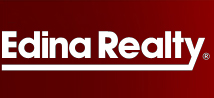 Interested buyers can more easily find what kind of home they're looking for and specify which city they're looking in
Apple Valley, MN (PRWEB) May 15, 2013
For buyers just beginning their search, there are many obstacles to overcome. Being confident with an initial online search is not easy.
Kris Lindahl of Edina Realty has created a website specifically for Minnesota buyers looking for Apple Valley Real Estate.
The website allows buyers to fill out a detailed form about what they're looking for in a home and receive a real-time email with a customized search criteria and a hyperlink to all homes matching that criteria that are available from Edina Realty.
"Interested buyers can more easily find what kind of home they're looking for and specify which city they're looking in," Lindahl said, and continued, "this website is a great first step for buyers who want to get ahead of the rest."
Once the buyer expresses interest, "we will make it a priority to get them to the property before it is sold," Lindahl said.
By combining his technological expertise with many years of on-the-ground experience Lindahl has earned the unofficial title of 'Internet Marketing Specialist'.
"I use the best resources available my knowledge to give my clients the best experience they can get in this market," Lindahl said.
Call Kris now for more information at (763) 280-8498 and visit the Minnesota Buyer Search website now to get started.