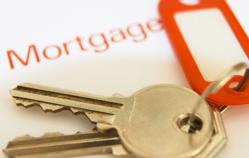 Purchase or Refinance With Us and Lock in a Low Rate Today!‎
(PRWEB) May 15, 2013
Mortgage-Brokers.us, click here to launch the website, has been created to help consumers find affordable mortgage options. This new website provides a digital platform for prospective customers to find and evaluate free, online mortgage quotes.
The site empowers the prospective customer to penetrate deeply into the prices appropriate for a specific property transaction. Borrowers save money by not paying excessive overcharges incurred from lending broker fees.
Mortgage-Brokers.us is equally effective for those borrowers seeking refinancing options for an existing mortgage. Again, a customer accesses available mortgage rates on a respective property by simply entering the desired zip code.
Click here to compare top online mortgage options.
From there, a selection of lenders appear with the current market rates they offer. The interest rates quoted are ideal for completing an online transaction or for shopping offline for refinancing options.
Potential borrowers are prepared to negotiate with lenders on an equal plain. Customers are protected from locking in rates at higher prices by having the most current market data at their side. Moreover, consumers avoid being treated unscrupulously by some mortgage brokers who place their commissions over what best serves the borrower.