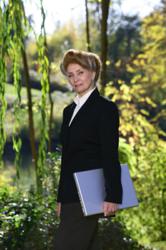 Grants Pass, OR (PRWEB) May 15, 2013
Sharon Kleyne, Founder of the Save-a-Child's Life Foundation to combat pediatric melanoma, today praised the Oregon Legislature for their recent banning of children under 18 from using tanning salons. Kleyne noted that UVA and UVB radiation (ultraviolet light), believed to be the primary cause of melanoma, is the main tanning agent in most tanning beds.
Melanoma is by far the most serious and frequently fatal skin cancer. According to the Center for Disease Control, the incidence of melanoma, nationally, is increasing faster than any other cancer. The CDC also reports that Oregon has the highest rate of melanoma and the highest rate of melanoma deaths (per 100,000 per year) in the United States (in 2009). Oregon also had the highest rate of melanoma death among women but the rate among men is even higher. The CED predicts 77,000 new cases of melanoma in 2013, with 9,480 deaths.
According to Sharon Kleyne, melanoma is easily prevented by avoiding excessive UVA and UVB exposure, especially during childhood. The disease is easily treated if caught early but can quickly become life-threatening if allowed to progress. Mrs. Kleyne notes that dehydration of the skin, which frequently occurs during intense sun exposure, lowers the skin's resistance to UVA and UVB damage.
"What most parents don't understand," says Kleyne, "is that a severe sunburn in childhood can develop into melanoma 40 years later. Parents certainly have the right to make decisions for their children but when their decisions are potentially life threatening, the state may need to become involved."
Kleyne noted that many tanning salon owners support this legislation and have warned customers about the heightened skin cancer risk among people under 18. Kleyne also notes that the State of New Jersey recently passed similar legislation.
The Save-a-Child's Life Foundation was formed in Grants Pass, Oregon, in 1997 to raise money for research and education to prevent and treat pediatric melanoma. The Founder, Sharon Kleyne, is a well known radio commentator and host of The Sharon Kleyne Hour Power of Water. The radio show has discussed skin cancer prevention on numerous occasions, with physicians and representatives from cancer organizations. Mrs. Kleyne is also the Founder of Bio-Logic Aqua Research.