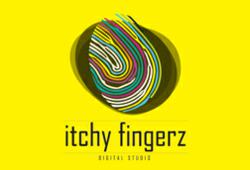 (PRWEB) May 15, 2013
Off- Road Studios, 360 digital and creative design agency, specialized in delivering interactive, digital, creative design and 360 integrated solutions across the globe, recently developed an interactive HTML5 website for Itchy Fingerz a mobile games and application studio.
Itchy Fingerz is a one page story driven website, that offers a unique and exciting experience to the visitors. Off-Roads Studios developed this innovative using HTML 5 to allow the users to take an interactive toll through the company. The team used various HTML data visualization tools that helped in enhancing the static presentation of information. The added motion and pace make the static images come to life and allow interaction and engagement as the user goes through different segments. The web developers at Off-Road Studios were successful in providing a cutting edge multi layered website using HTML5 animation and J Query Parallax. The visitors can use the mouse to scroll through the space to get access to information regarding the company, its core values, it's portfolio and services.
For more information on Off- Road Studios and to find out how their web developing team can help you and their complete digital design services, check out http://www.offroadstudios.com/contact or connect with them on Facebook or offroadstudios on Twitter.