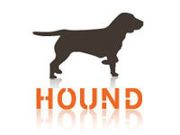 The job markets often follow cyclical and surprisingly logical patterns of demand.
Pasadena, CA (PRWEB) May 17, 2013
The South Atlantic and Southwestern regions of the U.S. produced nearly half of the total job gains in April, according to a recent report by ADP. With total private sector employment at 119,000, the labor market continued to strengthen last month. Geographic employment trends were reflected in hiring data on Hound.com.
Of the total 119,000 jobs added in April, the South Atlantic and West South Central areas were responsible for 60,000 of those gains, based on the recent ADP jobs report. On a state-by-state basis, Texas led the charge in U.S. employment gains, adding 23,390 jobs. The Lone Star State was followed by Florida (9,570), Tennessee (4,400), Utah (4,110), and Arizona (3,890). The global human capital management company releases the report each month as part of a joint collaboration with Moody's Analytics. The report provides information on non-farm private employment based on U.S. payroll numbers.
ADP data reflected current employment trends on Hound.com, a leading job search website. Eastern seaboard cities like Atlanta are showing momentum, particularly in blue collar and information technology work. In Arizona, employers in Phoenix are showing demand for retail, nursing, and information technology. In Florida, health care demand remains robust, with total health sector jobs making up over 40 percent of the listed jobs in the state. In Tennessee, most of the hiring is concentrated in the professional and business service sector, especially customer service and financial services. Hiring in Utah was more subdued after a strong month, but there is still demand in the health care and hospitality sectors. In Texas, the need is concentrated in engineering, sales, retail, IT, and financial services. Most of the demand comes from Texas' metro areas, including Houston, Austin, Dallas, and San Antonio.
"As someone who studies job trends for a living, the markets often follow cyclical and surprisingly logical patterns of demand," said Harrison Barnes, CEO of Hound.com. "For example, the fact that health sector employment is strong in Florida comes as little surprise, considering the state's large population of older and retired individuals."
About Hound
Hound.com is a job search site based in Pasadena, CA. It is a part of the Employment Research Institute and owned by A. Harrison Barnes.