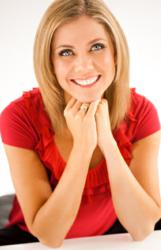 We like stories because we connect with them emotionally. We recognise ourselves in them; we come to love the main character and team up with them; the setting takes us to another world where everything is possible; we are connected to that world.
Sydney, Australia (PRWEB) May 16, 2013
Perhaps not many people - especially business owners and entrepreneurs - know what story arcs are and what they are used for. What people do generally know is that they like stories, and in the online environment stories are the ones which entertain the public. Especially when talking about social media networks, these are platforms where people want to have fun and be entertained - and this is where the majority of business owners fail because they don't know how to tell a good story.
Following an online interview with her in-house copywriter on one of the world's leading social media platforms, Fiona Lewis, owner and CEO at Super Savvy Business Australia, announced that she was going to show her community how to apply stories in their online marketing strategy. The CEO will soon be heading to Europe on a family trip and she will be using this opportunity to demonstrate how to use story arcs online, in a business.
The strategy is saluted by many important online business owners and by representatives of companies such as Google. For example, Google's Australia Head Nick Leeder emphasises the importance of story arcs and advises entrepreneurs to apply them into their internet marketing strategies.
Ms Lewis, taking Nick Leeder's advice, is going to implement this strategy during her trip to Europe. She says, "It was a difficult decision but a good one - we couldn't let it slip through our fingers. Initially we wanted to make the videos - the ones that I am going to create on my trip through Europe - we wanted them private, exclusive. But I eventually decided the best thing is to have everyone discover the true power behind story arcs. It is really a source that needs to be leveraged at its true potential".
Following this declaration, Ms Lewis published a new article on her official Super Savvy Business website. The article talks about story arcs: what they are, how they can be applied online, how they are created, and many more. Fiona Lewis entitled her story arc campaign "Take action weekly with Fe. In Europe!"
Those interested in following Ms Lewis' project during her journey in Europe can stay updated with the latest news releases on her official Facebook page, where most of the action will take place. Those who want to receive the news as they go live must subscribe to Ms Lewis' email newsletter, which is to be found on the Super Savvy Business homepage.
In the newly-released article Ms Lewis shares her enthusiasm about the project that she has just launched. "I guess we have all watched a whole season of TV series at some point or another", she says, "and these are the perfect examples of how story arcs are built. Remember how each episode ended in a moment of crisis? How you would count the days until the next episode to see how things unfold? This is exactly what story arcs are all about: telling your audience a story in episodes."
In the article she also offers 4 examples of online story arcs that can be successfully implemented in any online business. Ms Lewis offers her readers a bonus tip containing 5 classical story types business owners can build their story arcs on.
"I'm planning to discover Europe's newest online marketing secrets and I want to share them with my audience" says the Super Savvy Business CEO. "My team have made it all possible: they've created a map, sketched the illustrations and took care of the coding part.
I'm happy to be now heading to Europe with a goal – to give my community exclusive insight into what Europe has best in terms of:
Online marketing
SEO & Traffic
Social media marketing
Websites
Mobile & Responsive"
Those interested in finding out more about story arcs or in discovering how Fiona Lewis is going to implement story arcs in her online marketing strategy can sign up for the Super Savvy Business newsletter at http://www.supersavvybusiness.com