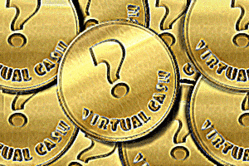 a cynical British public might well view this as another attempt by Amazon to avoid the scrutiny of the Exchequer
London (PRWEB UK) 15 May 2013
Leading online retailer Amazon yesterday announced the launch off its own currency (as reported in the Daily Mail). Currently only available in the US (plans to launch in the UK are yet to be announced) the currency, called 'Coins', has an exchange rate of one to one with US penny's and can be used to purchase games, apps (and in-app purchases) through Amazon's Kindle products.
The new currency will be available to purchase from Amazon in batches starting at 1,000 ($10.00), but discounts are available for higher volume purchases, and to celebrate the launch Amazon is giving away 500 coins each to US Kindle users.
A spokesperson for leading UK money saving website, compareandsave.com, commented :
"It's easy to understand Amazon's motives. They have been pioneering the shopping space and removing another barrier to impulse purchases should result in increased sales for them.
It will be interesting to see if they also take their currency off-line. Google recently scrapped its own plans for a virtual wallet, but data is getting more and more important to big business and understanding more of peoples off-line habits, through a virtual prepaid currency card, could well be of interest to a business like Amazon"
Amazon is not the only company to introduce its own currency; Microsoft and Nintendo already have their own for online game purchases (within their respective games consoles) and Facebook had its own 'credits', before it was scrapped last year.
The compareandsave.com spokesperson also cautioned:
"A possible launch of 'Coins' in the UK would need to be handled very well from a public relations perspective. Resentment of tax avoidance is already high and a cynical British public could well view this as another attempt by Amazon to avoid the scrutiny of the Exchequer."
_______________
compareandsave.com is one of the UK's leading personal finance comparison websites. Based in Colchester, Essex, compareandsave.com has been helping UK consumers get a better deal on credit cards, saving, loans and more for over five years.