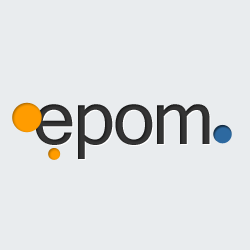 (PRWEB) May 16, 2013
Epom, the global ad serving and management solutions provider, reports first results since the mobile ad network division opening. It should be pointed out, Epom Mobile Ad Network Division has been opened at 23rd March.
"After the launch of Epom Mobile Ad Network Division, Epom Team was looking forward to receiving first data," said Anton Ruin, CEO at Epom. " I should admit, we are more than satisfied with results. Epom has already released a report about Epom Ad Server and Epom Market, and our next goal was to represent our achievements in mobile field. There is no secret mobile market, in general, is on the upswing and Epom Mobile Market is not exception. "
The global rise in the mobile resulted that Epom Market has opened its mobile division and over the 1st quarter 2013 mobile traffic volumes reached 4.6 bln impressions from the whole amount of Market share. This is 40% more than it was last year. from the whole amount of Market share. In the second quarter 2012 mobile part amounted 3 bln impression of the Epom Market, that is 30%
These significant results are associated with the launch of UniMobile, technology that enables websites to run mobile ad campaigns on display sites and profit from a mobile audience. The service constitutes 60 % of the Epom Mobile Market, respectively.
Anton Ruin explained this tendency, "It was predictable, since smartphones users quantity increases, mobile internet become more accessible, applications and mobile web sites are in trend now. Currently, Epom developers are working on Epom Market Mobile for Apps; these new direction will unveil principally new opportunities for Mobile Market users. "
About Epom:
Established in 2010, Epom develops ad serving and ad management solutions for publishers, multi-site content networks, ad networks, and advertisers.
Epom enables its users to run display, video, mobile ads in one place thus saving time, resources and bringing more profit. Epom is massively scalable platform suitable for any impressions volume that needs to be served.
For more information, visit http://epom.com.