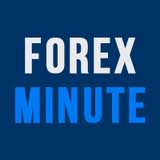 ForexMinute has become a reliable source of information for thousands of traders.
London, UK (PRWEB) May 16, 2013
Finding an excellent Forex broker is very important for successful trading, understanding the requirement, ForexMinute has listed some of the top Forex brokers for traders. A spokesperson for the organization says, "Now, get in touch with the Forex Broker of your choice through your preferred method." Nonetheless, it is important for traders to select a broker who can help in gainful trading, here comes ForexMinute.
All the brokers listed at the online portal for Forex news and reviews have a highe reputation which is considered important for traders. Reputation is generated not only through best in the industry brokering services but also from continuous efforts for understanding the issues from the traders. A sustainable model for Forex trading offered by the brokers is appreciated by ForexMinute when it lists them.
The listed Forex brokers have been in the industry for a long time and have been tested by time and traders over these years. Catering the requirements from traders bringing them the highly promising Forex brokers' reviews, ForexMinute has become a reliable source of information for thousands of traders.
Some of the top notch Forex brokers listed at ForexMinute such as PFD-NZ, Trade 24, IC Markets, 4XP, etc. amongst others have carved a niche in the market for their services and customer satisfaction. Customer satisfaction is an important factor for traders i.e. they select a broker which understands their requirements well and provides an apt solution for the same.
About ForexMinute
ForexMinute, the world's leading Forex news and views portal, has become a one-stop solution provider for Forex traders and brokers. It provides all the required tools to individuals to become a professional Forex trader. Also, it helps Forex brokers provide high-end user-friendly trading experience to traders with an array of resources e.g. financial news by the minute, fundamental analysis, technical analysis, Forex tools and others.
For more information, visit http://www.forexminute.com or call +1 800 758 5780.
You can have the ForexMinute newsletter delivered to you each trading day. Simply sign up today. You will be kept up to date on the latest market action. It's free and simple - http://www.forexminute.com/newsletter.