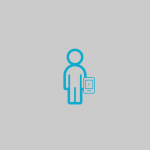 Yes, we build a filter, we have My Big Campus, but these pieces are most effective as elements of a combined solution
(PRWEB UK) 22 May 2013
Technology and education can no longer be separated. Likewise, we believe that the elements of Mobile Learning Essentials are intertwined and work together as one holistic solution for safe, mobile, and collaborative education. So, what is Mobile Learning Essentials? It's a complete solution that combines safety through our Rocket appliance to provide compliant filtering on desktop and mobile devices; mobility through an MDM that is uniquely school-specific with hierarchical policy settings; and collaboration with My Big Campus, a complete collaborative learning platform that is part social network, part VLE, and part content management system.
We've just completed a fun new video that will tell you all about Mobile Learning Essentials and the amazing things you can do with it in the classroom and beyond! Take two minutes to check it out.
###
About Lightspeed Systems
Education needs the technology revolution that has transformed every other industry. How do we get there? By engaging students in meaningful projects, by creating learning communities, by extending learning beyond the class walls and school bells, and by making sure that schools are empowered to safely and easily use transformative technologies.
That's where we come in… Lightspeed Systems partners with schools to make learning safe, mobile and collaborative. We've helped thousands of schools around the world protect and engage more than 10 million students.
Lightspeed Systems + Your School. Together we do amazing things.