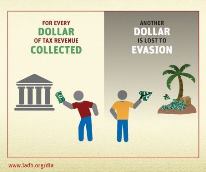 Tax systems should be modernized to encourage the formation of larger, more productive companies in the formal economy, says Santiago Levy, the IDB's Vice President for Sectors and Knowledge
Washington, DC (PRWEB) May 15, 2013
Latin America and the Caribbean have made great strides in boosting tax collection in recent years, but they need a new generation of fiscal and tax reform to reduce income inequality, cut evasion, boost productivity, strengthen local governments and preserve the region's natural resources, according to a new book from the Inter-American Development Bank (IDB).
"More than Revenue: Taxation as a Development Tool," the latest edition of the IDB's flagship Development in the Americas series, was launched May 15 at the Woodrow Wilson International Center for Scholars in Washington, D.C. Every year, the IDB conducts an in-depth comparative study of an issue of concern to Latin America and the Caribbean. This year's edition presents taxation in the region as a missed opportunity.
The study argues that taxation is largely viewed in the region as a means of generating income to pay governments' bills, rather than as a valuable instrument to achieve important development goals.
"Taxation is one of the unfinished areas of reform left for the region to tackle," says Ana Corbacho, IDB Sector Economic Advisor and co-editor of the book. "Smart tax policies will help us fight poverty and inequality, diminish the effects of climate change, and improve private sector productivity."