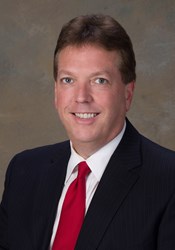 Media exposure can send a crowdfunding project into the stratosphere
Tampa, FL (PRWEB) May 18, 2013
Crowdfunding expert Kendall Almerico, CEO of crowdfunding site ClickStartMe, whose recent Top 10 tips for launching a crowdfunding project have been circulating the internet, explained recently how utilizing the media can impact the effectiveness of a crowdfunding campaign.
"Media exposure can send a crowdfunding project into the stratosphere," the crowdfunding guru noted. Before launch, get the names and contact information for bloggers, reporters and broadcaster who might write or talk about the project." Almerico suggests taking this step before launch, and having a short, personalized e-mail ready to deliver shortly after launch along with a link to the project."
Almerico notes that reporters and bloggers receive large numbers of e-mails every day, so be creative to get attention. Almerico also notes, "A follow up telephone call could also make the difference between getting lost in the inbox, and getting a story done on your project."
Almerico states that being mentioned in a blog or article can drastically increase exposure, but in most cases the media will not pay attention until a project reaches "the magic 30% mark" of funding. "When a project hits hit 30% of its goal, people start to take it more seriously," Almerico says. "Despite this, it makes sense to contact writers, bloggers and media people before launch or shortly after and then follow up with them as your funding progresses."
Almerico's Top 10 Tips can be found on the ClickStartMe Blog.
Kendall Almerico is the CEO of ClickStartMe, the crowdfunding site that provides individuals and businesses with an easy-to-use website to raise funds through online crowdfunding. Almerico is available for interviews and speaking engagements.