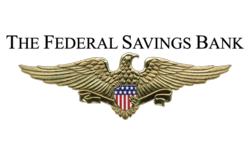 The only requirements are the veteran needs to be honorably discharged.
Chicago, IL (PRWEB) May 15, 2013
The Federal Savings Bank, based in Illinois, which specializes in veteran loans, thanks to the Veterans Affairs Supportive Housing Voucher Program for giving Army veteran Mike Kruschinsky finally has a home. According to The Journal Star, in Peoria, Illinois, the resident was homeless for two years after losing his job. As he moved from couch to couch, his dog Milo kept him company.
Now Kruschinsky is the 24th homeless veteran in his area to receive housing through this VA program. The program is a joint effort between the Peoria Housing Authority and the Department of Veterans Affairs. The two groups created a partnership in the hope of ending homelessness for the town's veterans, Peoria NBC and ABC affiliate WEEK TV reported.
Kruschinsky found the program after he reached out to Goodwill. The Supportive Housing (HUD-VASH) program is available for veterans around the country, and any veteran who qualifies can receive help with housing. According to the source, HUD-VASH has diminished homelessness among veterans by 17 percent in the last year.
"The only requirements are the veteran needs to be honorably discharged, not a lifetime sex-offender and willing to participate in case management," Jennifer Gerrib of the Veterans Administration told WEEK TV. "And that's it."
When you run into a rough patch financially, it can become hard to afford a home, but everyone deserves a roof over their head. Along with the HUD-VASH program, the Federal Savings Bank offers help and options like a VA home loan or relocation loan. Contact a representative at (877) 788-3520 to learn more.
For four months, Kruschinsky was able to stay in a veterans home, but he was forced to separate from his dog while living there. Now that he lives in a home in Woodbridge Manor, Milo is back and the Peoria Housing Authority is helping Kruschinsky find employment. According to the Star, he hopes that having a permanent address will make a big difference when applying for jobs.