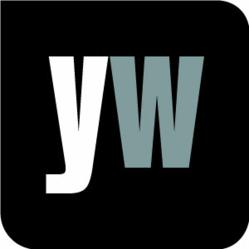 London, UK (PRWEB UK) 23 May 2013
A new study, published last week in the journal BMC Medicine, has found that people who take certain types of antidepressants may be at higher risk for potentially deadly Clostridium difficile infection. Researchers from the University of Michigan say that their findings should improve identification and early treatment of C. difficile infection in people taking these antidepressants; Remeron (mirtazapine) and Prozac (fluoxetine).
In a university news release, study leader Dr. Mary Rogers commented, "Depression is common worldwide. We have long known that depression is associated with changes in the gastrointestinal system. The interaction between the brain and the gut, called the 'brain-gut axis,' is fascinating and deserves more study. Our finding of a link between depression and Clostridium difficile should help us better identify those at risk of infection and perhaps encourage exploration of the underlying brain-gut mechanisms involved.' (http://www.healthfinder.gov/News/Article/676154/some-antidepressants-may-raise-risk-for-gastro-infection)
With this in mind, Yourwellness Magazine reported on the causes of gastro-oesophageal reflux disease (GORD). Yourwellness Magazine explained that those who suffer with GORD have a weakened lower oesophageal sphincter (LOS) muscle, which allows stomach acid to pass back into the oesophagus and cause symptoms of heartburn, such as a burning pain or a feeling of discomfort in the stomach and chest.
Yourwellness Magazine outlined the six main risk factors of GORD:
1. Being overweight or obese. This places pressure on the stomach, which in turn can weaken the LOS.
2. A diet high in fatty foods. The stomach takes longer to dispose of stomach acids after digesting a fatty meal.
3. Consumption of tobacco, alcohol, coffee, or chocolate. These four substances may relax the LOS.
4. Pregnancy. Changes in hormone levels during this time can weaken the LOS and increase pressure on the stomach.
5. A hiatus hernia. Part of the stomach pushes up through the diaphragm, increasing LOS pressure.
6. Stress.
To find out more, visit the gateway to living well at http://www.yourwellness.com.