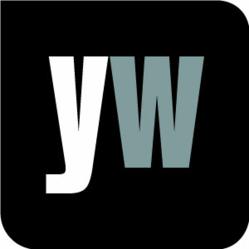 London, UK (PRWEB UK) 24 May 2013
According to a new statement from the American Heart Association (AHA), published last week in the journal Circulation, completing quality-of-life surveys at a doctor's office could help heart disease patients live longer and have better lives. These surveys can reveal the impact of heart disease on patients, including their symptoms, quality of life, and ability to function physically and mentally, so the statement urged doctors to use them.
In an AHA news release statement, lead author Dr. John Rumsfeld commented, "Ultimately, efforts to improve the health care system will only be successful if they translate into better patient outcomes – not just longevity, but also how well patients live. This statement recommends increasing the standardized measurement of patient health status – so we can better understand, monitor and minimize the burden of disease on patients' lives." (http://www.healthfinder.gov/News/Article/676104/docs-should-ask-heart-patients-about-quality-of-life)
With this in mind, Yourwellness Magazine reported on why a healthy heart is essential to overall wellbeing. Yourwellness Magazine explained, "In terms of ensuring that vital body-processes are conducted, [the heart] is arguably the most important organ in your body. It is responsible for the effective pumping of blood throughout the body – without which you would not be able to exist, and in order to operate effectively it needs to be looked after."
Yourwellness Magazine outlined the four main ways that readers can maintain a healthy heart:
1. Giving up smoking. Nicotine can make it very difficult for the heart to pump blood around the body properly, and can cause trauma and over-exertion.
2. Avoiding saturated fats. These can lead to clogged-arteries that make it more difficult for the heart to pump blood around the body.
3. Exercise. Getting regular exercise of around 30 minutes a day can help to reduce the onset of cardiovascular disease.
4. Maintain a sensible body weight. Being overweight can result in a range of chronic health conditions such as high blood pressure levels, accelerated cholesterol levels and the possible onset of diabetes.
To find out more, visit the gateway to living well at http://www.yourwellness.com.