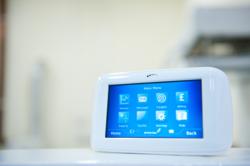 If delaying the roll-out will deliver a better service for consumers then it's clearly the best course of action to take.
Bolton, Greater Manchester (PRWEB UK) 16 May 2013
The project which was set to start in the summer of 2014 and cost £11.7bn has been delayed till autumn 2015, extending the Foundation Stage of their smart meter roll outs, said the Energy Secretary via his 10th May announcement on the government portal.
During the Foundation Stage over 2 million smart meters are expected to be installed.
Smart meters allow consumption data to be uploaded to suppliers daily and as the technology progresses are expected to be able to track usage of individual appliances and provide recommendations to the consumer to help them reduce their energy bills.
Over 30 million homes and SME's will have smart meters installed, over 50 million smart meters in total as some businesses require multiple meters.
The project is set to end a year later than planned, now 2020, however the Energy Secretary Ed Davey believes most smart meters to be in place by the original deadline.
The set-back was announced as the Department of Energy and Climate Change decided more time was needed to design, build and test the equipment and communication systems.
Jonathon Stead, Marketing Executive at Love Energy Savings expressed disappointment at the delays but said: "It's vitally important that the government gets this roll-out right, otherwise consumers will end up picking up the bill which will come from improper planning."
He added: "If delaying the roll-out will deliver a better service for consumers then it's clearly the best course of action to take."
Smart meters provide many benefits; including putting an end to electricity rates being based on estimated billing which causes a large amount of consumers to feel they are being overcharged and is a large source of complaints for energy companies.
Ed Davey, Energy Secretary said: "Completing the national rollout will be an enormous logistical and technical challenge for the industry." Claiming more time was needed to develop the project to deliver "the best possible start and ensure a quality experience for consumers."
He also announced that once a supplier has installed a smart meter, if the customer switches to a new supplier they will no longer be able to replace it with a 'dumb' meter. Instead the new supplier must rent the meter or install a new one.
Commenting on this, Mr. Davey said: "Getting this right for consumers is the Government's priority and this package of proposals will give consumers and industry the confidence they need for a successful roll out."
Many homes and businesses will have to make do with 'dumb' meters for the time being, one way they can manage estimated billing is by ensuring they are on the cheapest energy price possible.
Using an energy comparison company is a good way to find the best deal on your home electricity or business electricity prices.
Love Energy Savings provide fast, free and impartial energy comparisons. Households and businesses can get an energy comparison online, without having to provide any personal details or pick up the phone.
To review your energy prices and find a better deal, visit http://www.LoveEnergySavings.com.