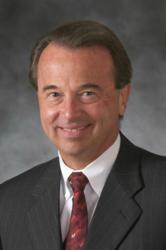 Philadelphia, PA (PRWEB) May 16, 2013
Healthcare Boards Face Extraordinary Challenges
The shifting healthcare landscape over the last two decades has complicated the role of hospital governing boards including:
~ Massive changes in health care financing
~ Growing complexity in health care delivery
~ Changing hospital-physician relationships
~ Rapid technological advances
~ Intense competitive pressures
~ Increasing concerns about access, quality, and cost
Changing Role for Board Chairs is More Essential than Ever
These pressures suggest a changing role for Boards and in particular for Board Chairs in the governance of hospitals. Board Chairs and trustees at not-for-profit hospitals and systems must understand more than ever about how the healthcare business works including the transition from fee for service to a risk adjusted profit model. Governing Boards have a far more challenging role today than ever in the past.
TRG Offers Distinctive Capabilities
TRG understands the complexity of the healthcare industry and believes that hospital Board Chairs and trustees, as non-healthcare professionals, will benefit from individualized executive coaching services to help them understand the issues hospitals face, fulfill their governance responsibilities, and enhance their leadership skills. We are offering a personalized, one on one coaching opportunity to effectively manage Board and C-Suite team dynamics and assist Board Chairs in understanding important trends to effectively position hospitals in a changing market. TRG's board-level coaches bring decades of experience in coaching; many currently sit on boards and have held CEO positions themselves. We provide a variety of resources to support community hospital board members that will be tailored to your organization's specific needs.
Executive Coaching - helps the Board Chair build behavioral competencies that allow a higher level of leadership and individual contribution to the Board and the organization.
Executive Alignment - recognizes the critical relationships between the Board Chair and the CEO and helps maximize the performance of interdependent leadership.
Based in Philadelphia, PA, TRG Healthcare is recognized nationally as a premier healthcare, consulting firm. TRG consultants bring significant experience and creativity to each client engagement with particular expertise in strategic and business planning, complex financial advisory services, hospital-physician alignment, transactions and affiliations, as well as, services specific to academic medical centers and select clinical service lines including cardiovascular, cancer, orthopedics, neurosciences and surgical services.