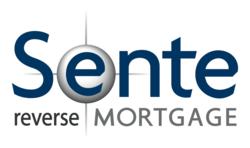 "This is a great milestone for the reverse mortgage industry in Texas," said Scott Norman of Sente Reverse Mortgage.
Austin, TX (PRWEB) May 21, 2013
Homeowners in Texas have accessed $5 billion in home equity through a reverse mortgage since the product first became available to Texans 13 years ago. Texas now has an 8% national market share of all reverse mortgages issued in the country, making the Lone Star State the second-largest market for this retirement product.
Prior to origination of the first Texas reverse mortgage in the year 2000, Texas was the only state in the country without this important financial product for senior homeowners. Since then, over 52,000 seniors have taken out a reverse mortgage in Texas.
"This is a great milestone for the reverse mortgage industry in Texas," said Scott Norman, VP of Sente Mortgage's Reverse Mortgage Division and a member of the National Reverse Mortgage Lenders Association Board of Directors. "Over the next decade, as more Texans are forced to deal with health care costs, stock market fluctuations and tax increases, reverse mortgages will continue to take on a greater significance in their financial planning," said Norman.
Texas has uniquely protective homestead laws and strict compliance standards embedded in its constitution, including mandatory third-party counseling. Because of this, reverse mortgages in the Lone Star state are considered to be one of the most regulated mortgage loans in the entire country.
In the last two years, $1.24 billion in reverse mortgage funds have been accessed by Texas homeowners. Texas may be poised to become the largest reverse mortgage lending state in the country by the end of the decade. Individuals age 65 or older own 1,307,210 owner-occupied homes in Texas, representing 22.9% of all households in the state. In addition, Texas is home to 5.2 million baby boomers that will be at least 65 years of age by 2030. And out of the estimated 39 million informal caregivers throughout the United States, approximately 2.7 million are in Texas, according to Sente.
All Texas law establishing and regulating the reverse mortgage is contained in the provisions of Section 50, Article XVI, of the Texas Constitution, including specifically subsections 50(a)(7), which authorizes the reverse mortgage, 50(k) through 50(p), inclusive, and Section 50(v), which define them.
"The strong growth we're seeing in Texas reinforces our belief that reverse mortgages remain a safe, cost effective and critical retirement option for senior homeowners as they evaluate their financial plans," added Norman.
For more information about reverse mortgages, please go to http://www.sentereversemortgage.com
About Sente Mortgage: Sente Mortgage is a Texas owned and operated mortgage bank, offering the widest variety of residential loan programs including conventional, reverse, FHA, VA, USDA, and jumbo. Their mortgage bankers, processors and underwriters all work together within the same organization making for an efficient, well-managed loan process. Sente Mortgage has offices in Austin, Dallas/Fort Worth, Houston, New Braunfels, and San Antonio.
This past September, Inc. magazine ranked Sente Mortgage No. 1437 on its sixth annual Inc. 500|5000, their exclusive ranking of the nation's fastest-growing private companies. In the past two years, both the Austin and San Antonio Business Journals have honored Sente Mortgage as one of the best places to work.
Sente Mortgage NMLS ID #132111.
Contact: For more information visit http://www.sentemortgage.com or contact Scott Norman, VP, Reverse Mortgage Division (t) 512-423-4545, Scott.Norman (at) SenteMortgage (dot) com