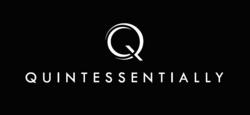 Get the very most out of life with the globe's finest private members club.
London, United Kingdom (PRWEB) May 16, 2013
Since its inception in 2000 Quintessentially has been committed to providing members with award-winning lifestyle management and concierge services. Founded in a small room in Soho, London by Ben Elliot, Aaron Simpson and Paul Drummond, The Quintessentially Group has grown at an astounding rate over the past 13 years and the company now has over 60 offices around the world and over 30 sister businesses to support their exceptional global luxury lifestyle and concierge services.
Exciting recent developments include the opening of ten new offices over the coming months; adding to Quintessentially Lifestyle's current empire. Oman, Pakistan, Morocco and the Caribbean are just a few of the new destinations to be launched. It is the wide-reaching network of offices, employing individuals who speak over 35 languages between them with specialist knowledge of every corner of the world, which makes Quintessentially Lifestyle's uniquely global, yet local service possible.
Quintessentially Lifestyle members are distinctive in their requests, personal tastes and requirements, but what they share is an appreciation for the specialist advice, insider access and exclusive benefits this bespoke luxury lifestyle management service is able to offer. The Spectator endorses Quintessentially Lifestyle's service to its members as "selling Time. Time is the one thing we all lack. But it is also the hardest thing to give someone." Enabling members to enjoy the finest things and freeing up their time from the ordinary has remained the aim since Quintessentially was founded.
Beginning with General Membership, which grants access to the AskQ concierge team around the clock, 365 days a year through Dedicated Membership up to the top tier Elite Membership, one chooses the level best suited to your lifestyle. Dedicated members can expect the luxury of having one Lifestyle Manager assigned to them; to better understand their likes, dislikes, interests and provide a more proactive, global service. By invitation only, Elite Membership offers the most prestigious concierge service in the industry. An Elite Lifestyle Manager has an unrivalled address book, attention to detail and commitment to fulfilling your every need. Regular contact, synced calendars and international assistance ensures Elite Members get the very most out of life with the globe's finest private members club.
These entrepreneurial beginnings have remained an integral part of the Quintessentially philosophy over the years; pushing the company to expand and grow at remarkable speed over the past decade. The Quintessentially Group has been steadily adding to its portfolio of services and now acts as a destination for all areas of the luxury lifestyle; including property, wine, travel, events and philanthropy. Quintessentially Design is one such of these sister businesses, launched to encompass all areas of a business's online identity from logos, newsletters and online brochures to website design, e-commerce sites and SEO strategies. Move over to Quintessentially Publishing and it's an entirely different, award-winning team working on compelling copy and advertorial content for a range of loyal clients, as well as designing, printing and distributing exquisite, hard-back books.
Quintessentially Lifestyle invites like-minded people to access to the best life has to offer; 24 hours a day, seven days a week and 365 days a year. All you have to do is ask...