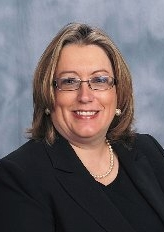 Houston, TX (PRWEB) May 15, 2013
DNV Business Assurance has published a new survey of nearly 500 companies in the global food and beverage industry.
Results indicate differences in how supply chains and safety risks are handled in the US, Europe and Asia. The study also probes the confidence large and mid-sized food producers have in different strategies for effective supply chain management.
Across all geographies, the primary driver of proactive risk management in food production is demand from within the supply chain itself to tighten security and avoid creating risk for customers downstream. In the survey, "needs/requests from customers" outranked all other drivers, including "consumer and public opinion sensitivity," which ranked fourth.
"We see food manufacturers responding organically, if you will, to the needs of peers and partners in the global supply chain," Kathy Wybourn, US Director of Food Safety Safety for DNV Business Assurance. "This reflects strong in-system incentives for mitigating risk and making those efforts transparent. In food safety, in addition to tracking incident rates, what we look for is trust and accountability. Those are macro indicators of a healthy supply chain."
Among the key findings of the survey:

Creating a better quality product or service. That's the answer chosen by almost three quarters of food companies when asked about the top benefit of their risk-mitigation programs. That's almost twice the perceived benefit to "brand equity" and almost three times the "economic" benefit of such programs.
US food companies are more concerned about the financial consequences of quality and safety problems than their European and Asian counterparts. International companies more readily accept the cost of risk management programs – seeing it as less of a burden – than US companies.
Looking ahead, financial concerns top the list of risk areas for the next three years. The DNV Business Assurance survey shows a 12% increase in financial concerns (next three years versus current), with "environment" being the next greatest concern, showing an 8% increase.
A summary of the full survey is available at http://www.dnvba.com/us.
Survey design, data collection and results analysis was supported by GFK Eurisko, a prominent international research organization.
About DNV Business Assurance
DNV Business Assurance is a leading certification body working with companies to assure the performance of their organizations, products, people and facilities through certification, verification, assessment and training. DNV Business Assurance has 1,800 employees worldwide and is part of the DNV Group, an independent foundation established in 1864.