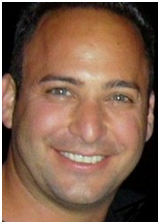 LED Lighting would drastically lower the lighting portion of Copernik's energy bill
Aventura, FL. (PRWEB) May 15, 2013
Energy Savings Solutions (ESS) has its corporate headquarters in the beautiful and state-of-the-art Office One tower in Aventura, Florida. The facility is second to none; however, its legacy style lighting was anything but contemporary (or efficient).
Ramy Copernik, the manager of Office One decided to call on tenant Peter Stein of Energy Saving Solutions to see how the building could lower its energy costs. Stein explained, "LED Lighting would drastically lower the lighting portion of Copernik's energy bill." Copernik decided it was worth a try if it could reign in his escalating electricity costs.
Office One had over (200) 50-watt halogen lamps, which were replaced by the Energy Saving Solutions MR16 LED Lamp, which sips a mere 6 watts, while producing better lighting with comparable lumens. Copernik commented, "It's remarkable how using only 6 watts puts out just as much light as the 50 watt halogen lights. I am also excited that the LED Lamps are rated at 50,000 hours – that means they should last over 13-years, which is 20-times longer than the halogens we were using."
Based upon the hours Office One operates, the savings are expected to be extraordinary; upwards of $56,929 over the useful life of the lamps. Although the savings allow the building to recapture significant profits that would otherwise be lost, the tenants also love the LED Lights. The lights not only modernize the facility, best of all, there is a significant drop in temperature within the halls and offices. Stein states, "This is to be expected as MR16 LEDs burn at 96 degrees, which is 75% cooler than the halogens they replaced." The retrofit has reduced the surface temperature over 200 degrees.
Peter Stein of Energy Saving Solutions commented, "We are honored that Office One asked us to help modernize their facility. However, our real mission is to get this message out to the hundreds of thousands of locations that are wasting money unnecessarily by staying with inefficient and outdated lighting."
###
About ENERGY SAVING SOLUTIONS USA, LLC
Energy Saving Solutions' mission is to help organizations large and small find ways to significantly lower energy costs with little or no upfront expense. The goal of the company is to educate decision-makers to the various options in LED and induction lighting that can help realize savings of anywhere from 30% - 90% off their energy costs. The company has years of expertise and knowledge in the lighting industry, with many notable customers who are already realizing the incredible savings Energy Saving Solutions has provided. Energy Saving Solutions Director, Peter Stein is a pioneer, who has created a unique factory-direct model of LED Lighting with little to zero up-front cost.
Media Inquiries
For info, please contact Doug Mendoza at 305-735-2878 x 6002 or doug(dot)mendoza(at)energysavingindustry(dot)com.