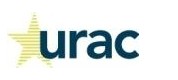 Washington, DC (PRWEB) May 15, 2013
Kylanne Green, a recognized leader in hospital and health plan services, has been appointed President and Chief Executive Officer of URAC, the Board of Directors announced today. Ms. Green will take the organization's helm officially on July 22.
URAC is one of the nation's largest private accreditation bodies, with cutting-edge data analytics, education, and measurement programs designed to promote continuous quality improvement at a wide range of health care organizations. URAC accredits health insurance plans, utilization review organizations, pharmacy benefit managers, specialty pharmacies, accountable care models, and many other emerging models of care. Recently, URAC was certified by the Centers for Medicare & Medicaid Services (CMS) to accredit health plans offered on new state health insurance marketplace plans as part of the Affordable Care Act.
"At a very pivotal moment, we are extremely gratified to have a leader of Kylanne's caliber to take the reins of URAC," said John D. Jones, Chairman of the URAC Board of Directors. "Both URAC and the system itself are at a crossroads and Kylanne's leadership will be critical in helping us to chart a new path forward. In the coming months, URAC will be spearheading a wide range of new accreditation programs to fit with the changing times and we can't think of anyone more capable to lead the charge than Kylanne."
"The fundamental changes taking place throughout health care present tremendous opportunities for those organizations with the vision to seize upon them," said Ms. Green. "Given its strengths, URAC is uniquely positioned for this moment and will increasingly play a leadership role with health plans, providers, employers, and policymakers in advancing a more accountable, patient-centered system. I am deeply honored to have been chosen to lead URAC and look forward to making URAC a truly best-in-class organization."
A registered nurse and adult nurse practitioner by background, Ms. Green brings a wealth of health care and corporate affairs expertise to URAC. Prior to assuming her new role at URAC, Ms. Green served as Executive Vice President and CEO of Managed Care Services at Inova Health System. Based in Northern Virginia, Inova Health System is a not-for-profit, preeminent regional health system. She served in various executive capacities at Inova since 1999.
Ms. Green also has a distinguished background in the health plan arena. She spent the first 16 years of her career in ambulatory care delivery and operations with Kaiser Permanente in Colorado and Northern Virginia. She was Chief Operating Officer of Aetna Health Plans of the Mid-Atlantic, and was the Chief Operating Officer of the Health Insurance Association of America during the height of the Clinton health care reform debate. She has served on numerous Boards of Directors in health care, and is a member of the Advisory Board of the College of Health and Human Services of George Mason University. She is a past Congressional appointee to the Council of Graduate Medical Education and is a past Chairman of the Board of URAC.
About URAC
URAC, an independent, nonprofit organization, promotes health care quality through its accreditation, education and measurement programs. URAC offers a wide range of quality benchmarking programs and services that keep pace with the rapid changes in the health care system and provides a symbol of excellence for organizations to validate their commitment to quality and accountability. Through its broad-based governance structure and an inclusive standards development process, URAC ensures that all stakeholders are represented in establishing meaningful quality measures for the entire health care industry.
As a leading national accrediting organization, URAC accreditation programs span the health care spectrum. URAC is recognized by State and Federal regulatory agencies for these programs. Most notably, the Administration has recognized URAC as an approved accreditor for health plans participating on health insurance exchanges.
For more information, visit http://www.urac.org and our Twitter and LinkedIn sites.