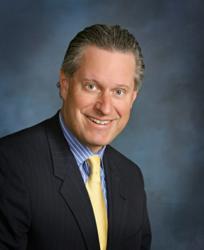 The Triangle continues to buck the national economic slump, and we expect continued strength in jobs, housing, and education in Q3-Q4 2013.
Raleigh, North Carolina (PRWEB) May 26, 2013
Well it's that time of year. Homes are moving, and they are moving quickly (unit volume for purchases is up 33-45% depending on time period reviewed). Andy May, the mortgage expert, and Irene Higginson, Allen Tate Realtor, have over 40 years experience understanding sub-markets. In this article we provide facts and figures on what's selling, what's red-hot, and what to avoid when purchasing your next home (first time homebuyer, or move-up buyer).
Housing Categories -
Andy May continues to recommend single family home purchases. For first time homebuyers, the USDA 30 year fixed remains at historic lows near 3.25% and is an ideal 100% loan to value option (don't listen to the big banks that say that USDA is "out of money". That has never happened at ADRMortgage.com). The rank order for housing-type value appreciation according to Andy May is
1) Single Family homes hold their value the best;
2) Townhomes are an option if you can't afford a single family home;
3) Condos continue to be on Andy May's "warning list" as the federal government disapproves of these developments when investor concentration gets near 50%. Condo prices can drop 25% or more if this event occurs, and it is recommended that the consumer have a professional conversation with a licensed loan officer (just because the loan officer posts their NMLS ID doesn't mean they are licensed. Most banks and credit unions currently only require that the "Loan Officer" be 18 years old. That's it. At ADRMortgage.com we are all licensed and at your service).
Irene Higginson, Realtor with Allen Tate, has access to all price points in the Triangle market and is a big believer that the $200,000 to $500,000 market segment will appreciate the most in the next few years. Below $200,000 and you are in a non-desirable market (some blemishes) or in the hinter-lands with a long mileage commute. Above $500,000 and there's still plenty of inventory (around 4 years worth, compared to 3 months worth for the below $500k market).
Based on data collected by Irene Higginson, Triangle home sales are up 37% in April 2013. The S&P/Case-Shiller Home Price Index recently showed that home prices in 20 major metropolitan areas had increased at the strongest pace since the bubble years. At long last, major national indices are telling the story that local MLS data users have known for months or even years. Yes, the housing market is recovering. The recovery varies by geography and market segment, but things are certainly better than they have been and are showing no signs of letting up.
New Listings in the Triangle region increased 17.0 percent to 4,448. Pending Sales were up 36.9 percent to 2,988. Inventory levels shrank 12.1 percent to 14,288 units.
Prices turned higher. The Median Sales Price increased 2.2 percent to $194,175. Days on Market was down 13.9 percent to 107 days. Absorption rates improved as Months Supply of Inventory was down 29.7 percent to 6.7 months.
The prickliest thorns in our collective side are still lack of inventory and subdued listing activity. In some neighborhoods, consumers have 50 or 60 percent fewer options from which to choose than they did a few years ago. That's causing bidding wars in popular areas. Despite the competitive landscape for buyers, Triangle housing remains one of the brightest lights in an otherwise subdued national economic recovery.
According to David Bracken of the News and Observer, http://www.newsobserver.com/2013/05/14/2892760/triangle-home-sales-jump-41-percent.html#, Triangle inventory of single family homes is down 42% from two years ago; a three month supply of housing remains; and year over year March 2013 home prices are up 3.5%.
Get the most value out of a home sale or purchase by working with licensed professionals that have significant experience. You'll be thankful you did. You can find additional information from Andy May, mortgage expert, at Andy May's blog. ADRMortgage.com was founded by Andy May in 2005. For additional information please go to http://www.adrmortgage.com or contact Andy May directly. License number 103418.