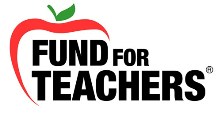 The knowledge and experience we expect to gain on our Fund for Teachers fellowship will be used to demonstrate to students that everyone is a life-long learner, and that education goes far beyond the classroom walls.
Houston, TX (PRWEB) May 16, 2013
This week, three teachers waved goodbye to students at Tollgate Elementary School in Aurora, CO, and boarded a plane to become students themselves. The educators are now in the Dutch municipality of St. Eustatia, researching and filming a documentary about the tiny island's significance to the American Revolutionary War. The teachers hope to increase students' curiosity in history and inspire similar student-created documentaries using 21st-century skills.
The teachers' research is funded by a $10,000 grant from the national nonprofit Fund for Teachers.
"When thinking about engaging our students with the Revolutionary War, traditional teaching practices and history books limited us in scope and depth," explained Scott Alverson, team lead. "We'd taught the subject for years and our curriculum needed inspiration."
That inspiration came in the form of a paragraph buried in a magazine article: "A tiny island in the Caribbean Sea, St. Eustatia, supplied most of the gunpowder to George Washington's Continental Army during the American Revolutionary War. This obscure island was also the first place on Earth to recognize the independence of the United States of America." Alverson enlisted the participation of colleagues Kelly Nickell and Kayla Shea to pursue the Fund for Teachers grant last fall.
With the goal of modeling for students how to "think like historians," the teachers are busy conducting interviews with experts, examining the significance of merchant support that enabled the rebel colonies to win independence, and investigating facts associated with the Andrew Doria sailing vessel. The team concludes their fellowship in Philadelphia, researching at Independance Hall historical ties between America and St. Eustatius. As they go, Alverson and his team are creating a documentary providing concrete visual support of their inquiry, research and discovery. This video will be used as an example for students' own interactive documentaries when school resumes in August.
"The knowledge and experience we expect to gain on our Fund for Teachers fellowship will be used to demonstrate to students that everyone is a life-long learner, and that education goes far beyond the classroom walls. Our students will better understand what inquiry, craftsmanship, perseverance, and collaboration look like in practice, based on teacher models of research and inquiry-based learning," said Alverson.
This fellowship enhances teachers' current American Revolutionary War curriculum that includes creation of a two-voice poem, an interactive timeline created on iPads, and a historical letter. "As we continue implementing 21st century skills with our curriculum, we will incorporate more interactive communications (such as interviewing via Skype), more global awareness, and more in-depth collaborative learning," explained Alverson. "Students' documentaries will apply creativity, technology and critical thinking skills, leading to more self-directed learning."
An article in Education Week's "Teacher" magazine defined 21st-century skills as certain core competencies such as collaboration, digital literacy, critical thinking, and problem-solving that advocates believe schools need to teach to help students thrive in today's world. In that article, Center for Teaching Quality's Founder and CEO Barnett Berry elaborated: "Twenty-first-century learning means that students master content while producing, synthesizing, and evaluating information from a wide variety of subjects and sources with an understanding of and respect for diverse cultures. Students demonstrate the three Rs, but also the three Cs: creativity, communication, and collaboration."
The Tollgate Elementary School community is following their teachers' fellowship via a Facebook page they created called The Statia Project.
Alverson, Nickell and Shea join 529 additional preK-12 teachers awarded more than $2 million to pursue self-designed fellowships this summer. For more information on Fund for Teachers, visit fundforteachers.org.
About Fund for Teachers
Fund for Teachers enriches the personal and professional growth of teachers by recognizing and supporting them as they identify and pursue opportunities around the globe that will have the greatest impact on their practice, students and school communities.