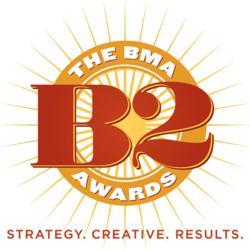 Minneapolis, MN (PRWEB) May 15, 2013
Nina Hale, Inc. produced an award-winning submission for the B2 Awards program from the Business Marketing Association. The B2 Awards are an international business-to-business marketing and communications contest that recognizes excellence among top agencies and corporate marketers.
Nina Hale, Inc.'s outstanding paid placement work on Stratasys, a 3D printing company, was recognized by the Business Marketing Association in the Paid Search over $250,000 annually category. Entries were evaluated on the basis of campaign objective, strategy, solution, and results. Through restructuring the accounts to consolidate core keywords and serving tailored messaging and landing pages to each consumer group, Nina Hale, Inc. was able to increase leads by 209% year-over-year while decreasing cost per lead and increasing the conversion rate.
Nina Hale, Inc. is a search engine optimization/search engine marketing and social media agency with an analytical, measured process for growing brand awareness and revenue through online channels. We create digital marketing strategies with execution of SEO, pay-per-click, social media, and content marketing. Nina Hale, Inc. was established in 2005 and is a nationally certified woman-owned business (WBE).