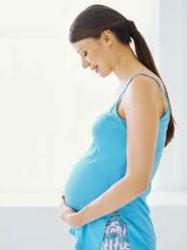 Charlotte, NC (PRWEB) May 16, 2013
Verena Martin, CCHT, SouthPark Hypnosis founder and consulting hypnotist, journeys this week to Daytona Beach, Fla., to take part in Hypno Expo 2013, the annual joint conference for the International Association of Counselors and Therapists and the International Medical and Dental Hypnotherapy Association. The conference offers professional workshops, seminars and training on virtually every aspect of hypnosis application.
As part of her ongoing commitment to continuing education and her dedication to studying the leading hypnosis applications in order to provide the best hypnosis experience for her clients, Martin will attend several workshops as well as full-day trainings related to working with children and understanding their approach to learning and effective weight loss and stress management techniques. For Martin, the highlight of the conference will be a four-day intensive hypno-birthing certification course in order to become a certified hypno-birthing specialist. Through the SouthPark Hypnosis Center, Martin plans to offer hypno-birthing classes beginning later this summer for her clients in the greater Charlotte, N.C., area.
"Continuing education allows me to stay fresh and current for my clients, offering them the best applications to achieve their hypnosis goals," comments Martin. "Because of my commitment to women and children, I am most excited about becoming a certified hypno-birthing specialist and offering mothers-to-be an alternative birthing experience."
Hypno Expo 2013 will be held May 15-21, 2013, at the beautiful Daytona Beach Resort in Daytona Beach, Fla. For more conference information, please visit http://www.IMDHA.com.
If you'd like to learn more about how you might benefit from hypnosis, please contact Verena Martin at (704) 550-1201, email verena(at)southparkhypnosis(dot)com or visit http://www.SouthParkHypnosis.com.
About SouthPark Hypnosis
SouthPark Hypnosis Center LLC is conveniently located in the greater South Park area in Charlotte, N.C. Verena Martin, consulting hypnotist and SouthPark Hypnosis' founder, provides hypnosis services to adults and children for a variety of issues. Areas of specialties include: anxiety and stress management, fears and phobias, and hypnosis for children. SouthPark Hypnosis does not offer medical nor psychological services, but strictly hypnosis and education for self-improvement and personal development.
Sign up for Martin's blog at http://www.SouthParkHypnosis.com, and stay connected with SouthPark Hypnosis via Twitter, @SPHypnosis; Facebook, http://www.facebook.com/southparkhypnosis; Pinterest, http://pinterest.com/sphypnosis; and LinkedIn, http://www.linkedin.com/in/southparkhypnosis.
About IACT/IMDHA
Founded in 1990, the International Association of Counselors and Therapists (IACT) is a premier association for holistic practitioners that provides a forum where members may exchange ideas, information, techniques and methodologies. Its members include medical practitioners, psychologists, clinical social workers, stress consultants, NLP practitioners, clergy, licensed massage therapists, hypnotherapists, biofeedback specialists, nutritionists, educators, mental health therapists, substance abuse counselors and others in the helping, healing arts.
Founded in 1986, the International Medical and Dental Hypnotherapy Association (IMDHA) promotes greater acceptance of hypnosis as a complimentary protocol with broad healthcare applications. Today, IMDHA offers workshops, certification, and networking opportunities that enhance its members' professional and personal lives.