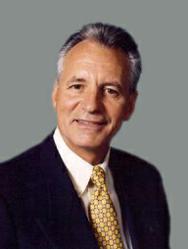 Too bad we didn't learn this stuff in Dental School!
Hackensack, NJ (PRWEB) May 21, 2013
Course Description:
This unique 1 day workshop will provide an opportunity to explore all phases of treatment planning a denture case. You will learn proper case planning, and detailed diagnostic work-ups for superior results.
Learning Objectives:
-Understand the neuromuscular movement of the mandible to facilitate in the long term positive effects of the edentulous patient
-Case evaluation and diagnostic work-ups
-Various treatment planning options
-Avoiding and overcoming implant denture obstacles
-Setting fee structures to be profitable
About Dr. Bambara:
Selected as one of the Dentistry Today's Leaders in Continuing Education for the past 6 years, Dr. Bambara is published author of dental articles and lecturer. He is an Adjunct Assistant Professor at the College of Staten Island and is on the attending staff at Methodist Hospital in Brooklyn and Seaview Hospital on Staten Island.
How to Register:
To register click on the link or call Essential Dental Seminars at 1-888-542-6376.
Date: Wednesday, June , 2013
Venue: Essential Dental Seminars
Address: 89 Leuning St. S. Hackensack, NJ 07606
Registration and Breakfast: 8:30am
Lecture Hours: 9am-1pm
Fee:$175
CE Credit: 4 CE Credits
Discount: Register now to receive a $25 discount