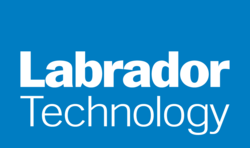 (PRWEB) May 23, 2013
Labrador Technology attended a recent Forum sponsored by Forrester Research in Washington, D.C. on May 6th and 7th. Forrester brought together some of their brightest analysts and enterprise IT thought leaders from a range of industries to discuss key concepts around digital technology and business change.
Labrador subscribes to Forrester services to stay ahead of business technology trends, engage with expert analysts, and maintain a deep understanding of the key priorities for CIOs and other IT leaders. The recent Forum offered great sessions about many thought-provoking topics, such as:
The 'Mobile Mind Shift'
The CIO's world in 2020
'Design thinking' and its role in employee and customer engagement
The economics of BYOD
Trends in expanding business with the cloud
For more information on Forrester's Forum for CIO, EA, Infrastructure & Ops, Security & Risk, And Sourcing Professionals, please click here.
About Labrador Technology
Labrador Technology is an IT consulting firm that solves complex business issues for enterprise and mid-size organizations in the U.S. and around the world. Based in New York City, Labrador's IT strategy consulting, technical design services and technology program management help solve the business, facility and technology needs of: retail, financial services, healthcare, education, and legal companies. In a fast-changing, hyper-competitive, global economy, Labrador guides the complex interdependencies of technology to simplify challenges, optimize changes, connect systems and processes, and frees its clients to focus on their core business.