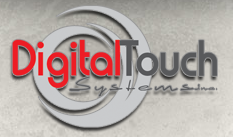 Restaurants and bars that have implemented DTS tables and order system see on average a 14 per cent increase in sales.
New York, New York (PRWEB) May 16, 2013
It takes a lot more to impress the average bar patron these days- they've seen it all. After reviewing touch screen technology companies across the country, Business Review today names Digital Touch Systems as a leading provider of multi-touch interactive tables. Patrons can experience the ultimate in interactive engagement by ordering their drinks and food straight from the digital menu on the surface area of their table, engage with apps featuring game play, log in to their social networks, or even participate in table to table chat.
Allowing the order capabilities to be put into patrons' hands increases order frequency and decreases a wait staffs' response time by at least 50 per cent. Restaurants and bars that have implemented DTS tables and order system see on average a 14 per cent increase in sales. ""The market potential of interactive tables in bars and restaurants is large, probably in the hundreds of millions," says Dan Paxton, Director of operations of DTS. Mr. Paxton, who was featured in the March issue of Bar Magazine continues, "People are now more digitally inclined than ever. With our T3 Touch Tables, not only do the patrons get the ultimate experience, but restaurant and bar owners are now creating a means to ignite longer customer visits and retention, increase their sales revenue and increase operational efficiency. Also, if a patron is engrossed in a table to table chat for example, he or she is less likely to be aware if there is a delay in an order." T3 Touch Tables include WIFI so there is no need for extensive wiring. Most tables are plug and play after pinging the nearest router.
The T3 Touch Tables require no servers or additional software to be installed with the system. A restaurant's or bar's software can easily be changed via the DTS web administration panel from any computer at any moment. T3 Touch Tables come with an interchangeable power cable and multi-language integration, which allows for successful instillation of systems all over the world. More information can be found by visiting the DTS website at http://www.DigitalTouchSystems.com.
-30-
Digital Touch Systems (DTS) is a touch screen technology company based in Austin, Texas. DTS manufactures touch screen hardware and develops interactive multi-touch software. It has created a number of opportunities through the synergy of hardware manufacturing, software development, cloud space, and network. Areas of focus include: Hospitality, Advertising, Education, Corporate, and Defense.
Our software ranges from a restaurant suite, advertising platform, trade show application, annotation software, facial recognition, network backend, and more.