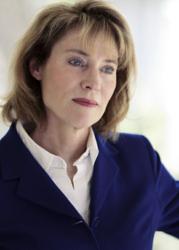 To be acknowledged as one of the 50 Fastest-Growing Women-Led Companies for two consecutive years is a huge accomplishment that we are very proud of, said June Ressler, CEO of Cenergy
Houston, TX (PRWEB) May 17, 2013
Cenergy, a company that supplies expert workforce solutions to the oil and gas industry, has been ranked as the fifth fastest growing women-led company in North America.
"To be acknowledged as one of the 50 Fastest-Growing Women-Led Companies for two consecutive years is a huge accomplishment that we are very proud of," said June Ressler, CEO of Cenergy. "This further demonstrates that Cenergy is a leading company in the energy industry, dedicated to providing the best services to our clients."
Cenergy's ranking in the 50 Fastest-Growing Women-Led Companies demonstrates the financial strength of the company and continues to recognize Cenergy's growth as a leader in the energy industry.
Click here to read the full press release
About Cenergy
Cenergy is a global company that supplies expert workforce solutions to the oil and gas industry. Cenergy specializes in attracting the best exploration and production expertise in the oil and gas operational side. Onshore and offshore, Cenergy's operations capabilities include technical professionals such as highly qualified geologists, engineers, HSSE advisors and trainers, rig supervisors, and dispatch clerks. Cenergy's Logistics team partners with its clients to meet their individual planning, dispatching and tracking needs for marine, air, and ground transportation. Cenergy's Inspection team provides made-to-order inspection and evaluation solutions, ranging from land rigs to ultra-deep water, sixth-generation drill ships, and from pipelines to production platforms.
Cenergy delivers supervisor customer service and safety by recruiting and placing the right people, with the right knowledge and experience, anywhere in the world.
For more information about Cenergy, visit our website or call 713-965-6200.
About the Women Presidents' Organization (WPO)
The WPO is the premier peer advisory organization connecting women who own multi-million dollar companies. In monthly meetings across four continents (North America, South America, Europe, and Africa) chapters of 20 women presidents – from diverse industries– invest time and energy in themselves and their businesses to drive their corporations to the next level. Local WPO chapters are coordinated by a professional facilitator and meet monthly to share business expertise and experience in a confidential setting. For more information, call 212-688-4114 or visit http://www.womenpresidentsorg.com.
About American Express OPEN
American Express OPEN is the leading payment card issuer for small businesses in the United States and supports business owners and entrepreneurs with products and services to help them run and grow their businesses. This includes business charge and credit cards that deliver purchasing power, flexibility, rewards, savings on business services from an expanded lineup of partners and online tools and services designed to help improve profitability. Learn more at http://www.OPEN.com and connect with us at openforum.com and twitter.com/openforum.