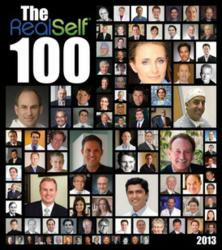 Patient education and transparency in communication are essential to successful results.
(PRWEB) May 20, 2013
Dr. Sanusi Umar, of the Redondo Beach-based FineTouch Dermatology, has been recognized as a top doctor by RealSelf.com. The RealSelf 100 Award distinguishes the top 2% of 5,000 doctors in its educational online community. RealSelf is a social media site that enables patient members to ask questions directly to the member physicians. With more than 3 million visits per month, it is recognized as the world's largest source of information for consumers interested in cosmetic surgery.
RealSelf CEO Tom Seery awarded Dr. Umar an official plaque and a letter, thanking him for his outstanding contributions--to both patient education and the way social media is improving global healthcare resources. The medical industry has changed drastically from a time less than 10 short years ago, when it was difficult to find information online, even about basic cosmetic procedures.
Tom Seery launched the site in 2006 after his wife couldn't find information online about laser skin treatments. He founded RealSelf.com to bring clarity to the cosmetic surgery market, an industry notorious for false promises. Dr. Umar and other RealSelf 100 physicians are changing the landscape for prospective patients like Seery's wife. With every question answered, Dr. Umar has helped someone make a confident, informed decision and feel less scared.
As a dermatologist and hair transplant surgeon, Dr. Umar frequently works with such patients; people who want to improve their physical appearance, but feel nervous about the decision. He understands the emotional and financial investment his patients make, and that they are ultimately trusting him with a life-altering change. That is why RealSelf is so important to him, even if the people he responds to never visit his practice.
"Patient education and transparency in communication are essential to successful results," Dr. Umar says, "and they are key to the patient's long-term satisfaction." Dr. Umar has answered hundreds of questions about numerous cosmetic enhancement topics, including hair loss, hair transplant, acne treatments, laser rejuvenation, dermal fillers, Botox, and more. His RealSelf.com reviews by patients have earned him 5 out of 5 stars.