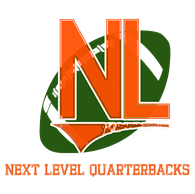 Pitman, NJ (PRWEB) May 15, 2013
The Next Level Passing Camp covers all aspects of the passing game. Eligible participants are grades 4 through 12 (as of Fall 2013). The camp is open to quarterbacks, running backs, wide receivers / tight ends, linebackers & defensive backs. This camp is highly instructional, as well as highly competitive. Each member of the camp staff has playing and/or coaching experience at the collegiate level or higher.
Location:
Total Turf Experience
614 Lambs Rd
Pitman, NJ 08071
July 6th, 7am - 4pm
Camp activities:
•Individual & group drill work
•Classroom lessons
•1 on 1
•7 on 7
Instructors:
•Quarterbacks
o Marcus Hammond, North Carolina A&T - Owner of Next Level Quarterbacks
o Vernard Abrams, Lasalle - Owner of ACE Quarterback Training
o Andrew Daley, Towson
o John Zagone - 7 years coaching experience
•Wide Receivers
o Preston Brown, Tulane - Owner of Great U Sports
o Robert Hammond, Student Coach at Rowan University

o Albert Young, Iowa - Played 4 seasons in NFL; Coached Division 1a Football;
•Defense
o Antwine Perez, USC & Maryland
o Aaron Beasley, WVU - Played 9 seasons in NFL
o Curtis May, Lehigh - Coached Division 1aa Football for 4 seasons
o Drew Gardner, Iowa - Owner of Cover 3 Skills
o Antonio Cordova, Student Coach at Rowan University
Media Coverage:

VarsityPreps.com
Preps.com
Players should bring:
•QBs bring the football their team will be using in the upcoming season.
•Shorts or comfortable athletic attire.
•Cleats and Sneakers; there are grass and turf fields.
•The camp waiver signed by a parent/guardian.
Camp Fee:
•Pre-Registration - $70
◦Pre-Registration ends June 23rd.
•Registration - $100
Lunch is provided for all participants & available for purchase for all parents attending.
T-Shirts are provided for all participants.
For questions or more information, please contact Marcus Hammond at marcus(at)nextlevelquarterbacks(dot)com