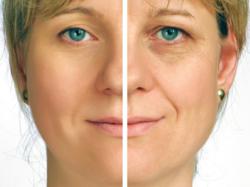 Carole says: "We, at the salon have chosen microcurrent technology due to its risk-free results and cost-effectiveness".
Asheville, NC (PRWEB) May 15, 2013
Supreme Skin, a unique skin care salon offering anti-aging treatment and facials, in Ashveille, NC, has recently added Collagen and Elastin Infusions to their list of procedures. Similar to other treatments and facials offered at the studio, both Collagen and Elastin Infusion are non-invasive procedures based on microcurrent technology.
According to Carole Gardner, the founder and owner of Supreme Skin, the salon has chosen microcurrent technology due to its risk-free results and cost-effectiveness. Further elaborating her point, she said, "Microcurrent is inexpensive and highly effective when compared to those expensive and highly invasive procedures. Aging and wrinkles are skin deep and that is why our facials and treatments are designed to work smoothly on the muscular and cellular level. "
Both Collagen and Elastin facials, according to Carole, are short and painless procedures that relax facial muscles and tissues. Depending on the skin problem of each individual client, the team of estheticians at Supreme may also suggest multiple ssessions for sustainable results. Each sitting involves an exfoliating procedure that cleanses and prepares the skin for facials, Asheivlle, NC clients choose. "Muscles have their own memory and regular treatments can make them more active in resisting the signs of aging."
Other than Collagen and Elastin Infusion Supreme Skin offers European facials and other non-invasive and effective face and body sculpting treatments in the Asheivlle, NC area at extremely competitive rates.
Supreme Skin is a local salon in Asheville, NC that provides skin care services and anti-aging treatment sessions. With its specialized, non-invasive skin treatments, it reduces the risk involved in other skin care procedures. It aims to provide relaxing sessions that can truly refresh your skin.