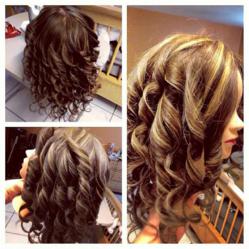 (PRWEB) May 15, 2013
Florida Career College (FCC) recently hosted an Instagram contest in celebration of National Hairstylist Appreciation Day. The contest invited participants to express themselves by posting photos of their best hairstyles or glam-looks and make shoutouts to their favorite hairstylists, tagging photos with the keyword #FCCHair.
First, second and third place winners received platinum, gold and silver gift packages, which included certificates for facial treatments, manicures, pedicures, haircuts and more, compliments of FCC's Cosmetology experts offered at the "Spa at the College."
"Between Mother's Day and prom, May seems to be an expensive month for everyone," said Florida Career College Cosmetology Director Theresa Jacobs. "The social media contest was a fun and easy way to engage our students and the community, and we're excited to have them to join us for a great experience at no cost."
Winners were announced over FCC's social media platforms, including Facebook and Twitter. The Instagram contest, which lasted two weeks, garnered 53 photo submissions.
Florida Career College's Cosmetology program is offered in Lauderdale Lakes, Hialeah, Kendall, Boynton Beach, Pembroke Pines, West Palm Beach and Jacksonville. Campuses feature The Spa at the College, which is staffed with cosmetology students and offers services to the public including haircuts, coloring, extensions, and styling; manicures and pedicures; and facial treatments.
For more information about Florida Career College, call 1-888-852-7272 or visit anthem.edu/floridacareercollege. Follow Florida Career College on Twitter at twitter.com/FLcareercollege and like us on Facebook at facebook.com/floridacareercollege.
###