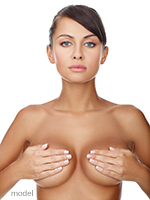 Los Angeles (PRWEB) May 15, 2013
According to a May 14, 2013 ABC News report entitled "Women Have New Options for Breast Cancer Surgery," movie star Angelina Jolie revealed that she recently had both breasts removed prophylactically because she carries the gene that put her at a very high risk of developing breast cancer (go to: goo.gl/zmBnT). That same day Ms. Jolie revealed in the NY Times that her mother died at age 56 from cancer and that she'd been informed by her doctors that she had an 87 percent risk of breast cancer and a 50 percent chance of ovarian cancer. (goo.gl/Gh41l)
"The advances detailed in the ABC News report are truly amazing," says Dr. Simon Ourian, Medical Director of Epione Beverly Hills. "And I have personally been able to offer laser scar removal treatment to post-mastectomy and breast augmentation patients."
Ms. Jolie disclosed in the NY Times piece that she'd completed the reconstruction of her breasts with implants and is very pleased with the results. It appears too that her physicians were able to save her nipples, a procedure that's become available only recently according to ABC News.
The ABC News report goes on to detail some of the other recent developments in surgery aimed at making mastectomies and post-mastectomy augmentations less disfiguring. Included in this list are breast-conserving and breast-sparing treatments such as chemotherapy and hormone therapy to shrink tumors pre-operatively and freezing and killing tumors so they don't have to be removed at all.
"Aside from being a physician, my family has been touched by cancer," says Dr. Ourian, "so I have a real appreciation for the emotional toll these treatments take. I'm very grateful that in my practice as a cosmetic dermatologist I can provide treatments that can help alleviate the distress."
Dr. Ourian has been a pioneer in laser technology and non-invasive aesthetic procedures including Restylane, Juvéderm, Radiesse and Sculptra. These treatments are used for the correction or reversal of a variety of conditions such as acne, acne scars, skin discoloration, wrinkles, stretch marks, varicose veins, cellulite, and others. More information about breast augmentation can be found on Epione's website.