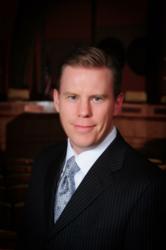 "I'm honored to be a part of the WBAP family," Emmert said. WBAP is the #1 News/Talk Radio Station in DFW. "I want to turn causal conservatives into committed voters." Wade Emmert
Dallas, TX (PRWEB) May 15, 2013
There is a new, conservative voice in Texas and he is no stranger to fighting for what's right. Wade Emmert, the Chairman of the Republican Party for the eighth largest county in America, is not afraid to stand up for good government and conservative principles.
As a City Councilmember, Candidate and Chairman, Wade has experienced all sides of the political process. He brings to the table his own brand of conservative common sense and Texas-sized opinions.
Wade was born and raised in Texas and won't pull any punches.
"From the White House to the Courthouse, we will spread the conservative message and engage our fellow Republicans to get serious about standing for truth, liberty, and American exceptionalism," said Chairman Emmert.
The show premiers on WBAP 820AM/96.7FM May 19, 2013 at 9 PM. cst
WBAP Contact: Victoria Albrecht: 972-708-4264
Wade Emmert Contact: Ronda Kay Moreland: 214-272-9539