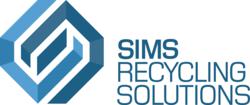 Worldwide PC shipments totaled only 76.3 million units in the first quarter of 2013, while worldwide smartphone shipments totaled 216.2 million units.
West Chicago, IL (PRWEB) May 15, 2013
Sims Recycling Solutions, the global leader in electronics reuse and recycling, today announced it has expanded its U.S. asset management services to include mobile devices, such as feature phones, smartphones and tablets. Sims has hired technicians and quality assurance inspectors dedicated to grading, testing and repairing mobile devices at its West Chicago, Ill., location.
Based on the most recent numbers from International Data Corp., it's clear that mobile devices, especially smartphones, have continued to erode personal computer sales. Worldwide PC shipments totaled only 76.3 million units in the first quarter of 2013, while worldwide smartphone shipments totaled 216.2 million units. Sims realizes this technology shift is changing asset management practices, so the company has invested in the resources necessary to successfully manage the unique challenges associated with mobile devices.
"As an extension of our existing asset management services, we have added new ones that simplify the task of managing mobile devices," stated Steve Skurnac, president, Sims Recycling Solutions, Americas. "By using our established global infrastructure, technical expertise and strategic partnerships, Sims is able to fully support the needs of those customers with broken, end-of-life or surplus devices. Our customers can be confident that the same secure, certified and environmentally sound procedures we use to process other electronics will be used to refurbish, remarket and recycle their mobile devices."
To protect its customers from two problems that plague the used mobile device market—stolen devices and fluctuating prices—Sims has signed an agreement with CheckMEND, the world's largest source of information about used electronics and developed a proprietary system called Price Base. Through its partnership with CheckMEND, Sims can perform the due diligence necessary to assure customers that the devices the company offers for resale are legitimate. Sims has integrated the CheckMEND application into its inventory management system to automatically check cellphones and tablets when they arrive at a Sims facility. Items with negative report results will be flagged and dealt with on a case-by-case basis. The Price Base system gives Sims the ability to research every available mobile device and know its current value so Sims can competitively price used devices.
Sims Recycling Solutions
Sims Recycling Solutions (us.simsrecycling.com) is the global leader in electronics reuse and recycling, offering customers in every business sector comprehensive recycling services out of our 53 owned and operated sites across the globe.
Sims Recycling Solutions – owned by Sims Metal Management, a publicly traded company – has the global reach, expertise and infrastructure necessary to guarantee our customers that their data is secure, their electronic equipment is processed in an environmentally responsible manner, their reputation is protected and their compliance risks are eliminated.
In North America, Sims Recycling Solutions operates 16 sites in Arizona, British Columbia, California, Florida, Illinois, Maryland, Nevada, New Jersey, Ontario, Quebec, Tennessee and Texas.
Cautionary Statements Regarding Forward-Looking Information
This release may contain forward-looking statements, including statements about Sims Metal Management's financial condition, results of operations, earnings outlook and prospects. Forward-looking statements are typically identified by words such as "plan," "believe," "expect," "anticipate," "intend," "outlook," "estimate," "forecast," "project" and other similar words and expressions.
These forward-looking statements involve certain risks and uncertainties. Our ability to predict results or the actual effects of our plans and strategies is subject to inherent uncertainty. Factors that may cause actual results or earnings to differ materially from these forward-looking statements include those discussed and identified in filings we make with the Australian Securities Exchange and the United States Securities and Exchange Commission ("SEC"), including the risk factors described in the Company's Annual Report on Form 20-F, which we filed with the SEC on 12 October 2012.
Because these forward-looking statements are subject to assumptions and uncertainties, actual results may differ materially from those expressed or implied by these forward-looking statements. You are cautioned not to place undue reliance on these statements, which speak only as of the date of this release.
All subsequent written and oral forward-looking statements concerning the matters addressed in this release and attributable to us or any person acting on our behalf are expressly qualified in their entirety by the cautionary statements contained or referred to in this release. Except to the extent required by applicable law or regulation, we undertake no obligation to update these forward-looking statements to reflect events or circumstances after the date of this release.
All references to currencies, unless otherwise stated, reflect measures in Australian dollars.