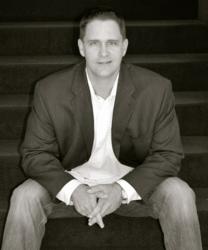 This addition will enable the team to help a larger number of entrepreneurs.
Temecula, CA (PRWEB) May 29, 2013
The goal of any business is to grow profits. The best way to grow profits is to be as streamlined, automated, and process-driven as possible. When companies automate their sales and marketing it shortens the sales cycle, removes obstacles, and eliminates price objections because prospects self-identify, self-educate and close themselves.
That is why The Sales Whisperer® is proud to announce mid to large enterprises can now benefit from the 15+ years of CRM and 5+ years of small business sales and marketing automation experience with their partnership with Pardot.
Pardot is a B2B marketing automation software provider that increases revenue and maximizes efficiency for companies with multi-touch sales cycles. Its platform features CRM integration, email marketing, lead nurturing, lead scoring, and ROI reporting to help marketing and sales teams work together to generate and qualify sales leads, shorten sales cycles, and demonstrate marketing accountability. Pardot offers affordable pricing for the SMB market.
Wes Schaeffer, The Sales Whisperer®, is known as an award-winning Infusionsoft expert. He says, "Pardot will complement the Infusionsoft platform for larger businesses, usually with more than 25 employees. This addition will enable the team to help a larger number of entrepreneurs. We are excited about the new possibilities." For more information, go to http://www.thesaleswhisperer.com/marketing-automation.
About The Sales Whisperer®
Wes Schaeffer is The Sales Whisperer®, a sales and marketing industry leader who works with and specializes in the Infusionsoft sales and marketing platform. He and his team of Infusionsoft Certified Consultants educate, support and train clients on sales and marketing practices including social media, SEO, email marketing and ecommerce
Visit http://www.thesaleswhisperer.com to learn more about the company, and discover how it can help your business grow.