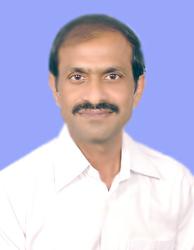 Dr. Kumar has amazing passion to help and heal individuals.
Dubai (PRWEB) (PRWEB) May 16, 2013
Illuminations Well-Being Center introduces Dr. Kamlesh Kumar as this month's guest therapist.
Dr. Kumar will conduct Individual Healing Sessions and Alternative Medicine Naturopathy Workshops during the week of May 14 through May 25, 2013.
Naturopathy emphasizes on this natural healing energy within us, which influences the way our body functions. This healing potential has a tendency to stop functioning at its optimum levels due to the negative thoughts and emotions that we experience and store within.
Dr. Kamlesh Kumar Slisodia is a gold medalist in alternative/complementary therapies from New Delhi India. He focuses on removing obstacles that create disease in our body, through a wide range of complementary approaches. He was a consulting naturopath and doctor for the Indian Air force from 2002 to 2007, after which he worked for different hospitals in Gwalior. He was recently invited to Thailand as a Chief guest by a renowned Indian hospital and research center to present his work as a president of the Nirog Kaya Foundation. He conducts free seminars and has trained thousands of individuals from all over the world including US, Canada and England, on a non-profit basis to learn and qualify as alternative medicine practitioners.
"Dr. Kumar is a simple man, with amazing passion and abilities to help and heal individuals suffering from diseases," said Soniyaa Kiran Punjabi, founder of Illuminations. "We are pleased that Dr. Kumar will be working with us long term in our Dubai and Pune Centers."
Dr. Kumar will be teaching a variety of wellness session at the Illuminations Well-Being Center at 409, Fortune Executive Towers, JLT, Cluster T, Plot T1, Dubai, which is just behind Dubai Marina Metro Station. To find details of these sessions, please visit this website.
Illuminations is a Dubai-based holistic Mind-Body-Energy Center that is always committed to the intention of helping individuals live light, through gaining awareness on the power of the self, mind and consciousness. The center was founded by Soniyaa Kiran Punjabi, with the intent of inspiring individuals towards a journey of self-discovery as a key to lasting happiness. The center offers a variety of services based on a holistic approach to self-development with the intention to provide a deeper insight into the mind-body-energy connection influencing the experience of life.