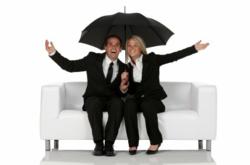 One of the benefits of learning insurance terms is that, one would be able to make a sound decision about what policy they should buy.
Toronto, ON (PRWEB) May 20, 2013
Today GetInsuranceQuotes.ca Canada announces their guide on business insurance for professionals and small business owners to get clarity on the types of business insurance available in the industry.
Misleading Information
In the past, clients who took out insurance policies relied heavily on agent explanations and the insurance company's service brochure. However, there are several flaws in these insurance sales methods. It is common that sometimes agents cannot fully explain the services their company provides in detail.
Even though they have undergone training, some agents find it hard to keep up with the complexities and changes in insurance policies and government legislation. Additionally, some of them rely heavily on insurance brochures that are sometimes obsolete.
Unfamiliar Business Owners
One of the problems insurance agents face is that clients sometimes do not know what kind of business insurance policy they want for their particular business. Although agents have explained the policy in a straightforward and simple way, some clients are unclear about the terms and conditions and the benefits and protection they will receive. This may form misconceptions to clients, causing them to violate the rules and policies entailed in the insurance plan. They may also end up overpaying on an insurance policy that may not be tailored to their particular form of business. Hence, small business owners and professionals should be diligent in their research by asking key questions suggested by the Insurance Bureau of Canada such as:

Will my homeowner's policy cover my home business?
With a home business do I need more liability coverage?
How do I minimize my potential losses and insurance costs?
Is my home business equipment covered when it's in my car?
What about any business equipment if I haven't declared my home business?
I've heard of something called "errors and omissions" insurance. Do I need it?
The Insurance Bureau of Canada states that investment in loss prevention often results in reducing insurance costs and lower premiums. The following is a list of tips recommended for small business owners to protect their property:
Install approved sprinklers, intruder alarms and fire alarms.
Secure all doors, windows and skylights – strongly.
Secure storage and other low-traffic areas.
Isolate flammable materials and dispose of waste materials properly.
Leave some lights on and windows clear so police patrols can view the interior.
Encourage employees to protect the company by being watchful and careful.
Back-up your computer files frequently and store copies off premises.
Register with your local police and fire department so that they know who to call in an emergency.
Consider hiring a security guard when conditions warrant.
Helping Business Owners One at a Time
To help professionals and small business owners get a better understanding on business insurance, GetInsuranceQuotes.ca has provided a comprehensive glossary on the types of business insurance available in Canada. In addition to offering clarity, GetInsuranceQuotes.ca offers business owners a free, no obligation consultation service to connect with a qualified commercial lines broker who can specialize in the needs of their particular business.
The Importance of Learning about Different Business Insurance Terms
It is always important for policy buyers to learn different business insurance terms. One of the benefits of learning insurance terms is that, one would be able to make a sound decision about what policy they should buy. Additionally, it helps them become familiar with the different terms and conditions stated in their insurance policies.
This enables them to avoid common pitfalls and policy violations that would prevent them from getting the full benefits that insurance companies provide when they need it most. Sound knowledge about various insurance terms also enables them to coordinate with insurance agents in finding the policy that will satisfactorily meet their needs.
An Important Reminder
GetInsuranceQuotes.ca also reminds their small business owners and professionals that the insurance policy they purchased can provide valuable protection against liabilities if policy holders know how to use them to their fullest potential. Using a policy the right way requires knowledge of business insurance basics, and this includes common business insurance terms.
About GetInsuranceQuotes.ca
GetInsuranceQuotes.ca is a free, easy-to-use and secure online service that offers car insurance shoppers a quick way to find competitive car insurance quotes. All motorists, regardless of their classification or driver profile, looking to lower their car insurance within the provinces of Ontario and Alberta should consider GetInsuranceQuotes.ca first.
GetInsuranceQuotes.ca is not an insurance company. It is an online service that offers consumers a way to find competitive car insurance quotes from a network of professional car insurance agents and brokers of their participating intermediaries and providers.
With the recent launch of GetInsuranceQuotes.ca's business insurance service, professionals and small business owners can now connect with a qualified commercial lines broker who can specialize in protecting their particular business.