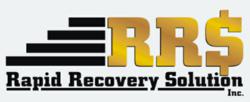 Research shows that many even consider high debt loads to be empowering and give them higher self-esteem.
Bohemia, NY (PRWEB) May 16, 2013
On May 16, 2013, debt collection expert John Monderine reacts to the mounting debt crisis college grads are facing.
According to an article in ABC News, over 1.8 million students will be graduating in 2013, many of whom will see themselves in thousands of dollars in debt. Many of these degrees may not be worth the cost given the prospects of landing a job, which leads some to question if the degree is worth the cost.
The Student Loan Bubble is teetering on the edge, according to the article. How much debt is really too much? According to a survey conducted by ABC News, "One in five senior citizens and almost a quarter of adults between the ages of 35 to 49 agree that $20,000 to $50,000 in student loan debt is too much to borrow." In contrast to this view, "people of college age, between 18 and 24, disagreed with the old folks; only 16 percent said graduating with that much debt is too much."
College students and recent graduates have a nonchalant approach when it comes to taking on higher debt loads than their parents and grandparents. "Research shows that many even consider high debt loads to be empowering and give them higher self-esteem." In accordance with this maxim, over 22 percent of recent graduates agree "students should borrow as much as they need."
Conversely, young adults who have worked in the real world were not as optimistic about borrowing as much money with 73 percent saying their debt load is unmanageable. Lauren Asher, president of the Institute for College Access and Success, says, "It's not surprising that the generation that has to borrow a lot more for college believes it's a necessity for others."
"There's been a big structural shift in how Americans pay for college," says Asher, "and the cost that students and families have to pay has increased." According to the Project on Student Debt, "the average college student has about $26,000 in debt" representing "a 40 percent increase since 2002." Half of the respondents in the ABC survey – 46.8 percent of young adults between the ages of 18 and 24 – have had to borrow money to afford a college education, the highest percentage out of any age group, including those aged 25 to 34 as well as baby boomers.
While heightening tuition prices may seem like a barrier for those considering a college education, the unemployment rate for those without a college degree is twice that of those who do. Debt collection expert John Monderine, CEO of Rapid Recovery Solution, says students nationwide are starting to show signs of being financially frazzled: "Over half of all our student loans have been deferred or are outright delinquent and a growing number of grads are defaulting within a few years of leaving college. It's important that our young people start getting real financial education earlier – we need the infrastructure in place to support their growth and success."
Founded in 2006, Rapid Recovery Solution, Inc. is headquartered at the highest point of beautiful Long Island. Rapid Recovery Collection Agency is committed to recovering your funds. We believe that every debtor has the ability to pay if motivated correctly. We DO NOT alienate the debtors; we attempt to align with them and offer a number of ways to resolve not only your debt but also all their debts.
#####