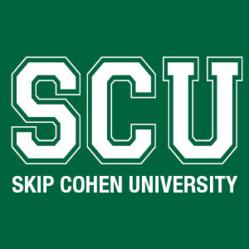 The faculty pages read like a Who's Who of Photography!
Sarasota, Florida (PRWEB) May 16, 2013
The newest faculty members are legendary in contemporary professional photography: John Sexton, Joe McNally and John Paul Caponigro. All three joined the efforts of photo-industry executive, Skip Cohen this week to help working professional photographers.
Messrs. Sexton, McNally and Caponigro join one of the most remarkable groups ever gathered to help teach photography. A notable group already, which includes the first female combat photographer of the year, Stacy Pearsall, and two Pulitzer Prize winners, Vincent Laforet and Brian Smith. There are more than 50 other remarkable photo-educators also on the SCU team.
"The faculty pages at SCU read like a Who's Who of Photography," said SCU founder Skip Cohen. "Those pages have been the most fun to build, because each photographer has had some remarkable knowledge to share. They were each asked, "What advice would you give a photographer just starting out?" Over and over again, I've been amazed at their answers, each being a little different. And we've still got more faculty pages to build!"
Here's an example of the advice given by famed National Geographic photographer, Joe McNally:
..."you have to carve out time for your own photographic endeavors, and find that which you feel to be so beautiful that you can't help but shoot it. These types of assignments, be they from a magazine, another type of client, or a self assignment, will keep you alive photographically, and remind you, always, of why you wanted to do this in the first place."
There are videos, podcasts and posts from close to sixty photographers involved in the site with forty having their own faculty page. Each photographer brings a unique perspective to the world of imaging and information.
About SCU
"There's a fundamental misconception in photographic education right now. New photographers actually believe they can learn to be a photographer just watching videos and webinars. They can no more learn to be a professional photographer sitting in front of their computers than they could learn to drive a car just watching videos."
So SCU decided to do something radical. They're going back to basics. They're adding to the online education effort with human handshakes, telephone calls, meetings that happen face-to-face in a room full of people who share a passion for photography.
SCU is sponsored by: Drobo, ILFORD, Panasonic's LUMIX G Team, Manfrotto, Profoto, Resource Magazine, SmugMug, Tamron USA and Italy's Venice Album.
For more information about Skip Cohen University visit SkipCohenUniversity.com or contact Skip Cohen directly at skip(at)mei500(dot)com.