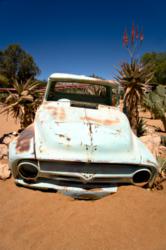 25.6 per cent of accidents disclosed to KANETIX occurred in the spring months of March, April and May.
Toronto, ON (PRWEB) May 24, 2013
Contrary to popular belief, the majority of car accidents do not occur in the cold, dark winter months of December, January and February says KANETIX.
In 2012, of the drivers obtaining auto insurance quotes at KANETIX.CA almost 23.8 percent disclosed having an accident in the winter months. Where as 25.6 percent of accidents disclosed to KANETIX occurred in the spring months of March, April and May. Here's a breakdown of all the months and accidents:

23.8% occurred in December, January or February.
25.6% happened in March, April or May.
24.9% took place in June, July or August.
25.6% happened in September, October or November.
Perhaps it's due to fewer drivers on the road, or maybe drivers are simply more cautious, but winter weather driving appears to result in fewer accidents than when the temperatures rise.
It's no winter driving misconception; the winter months present drivers with some of the most difficult and unpredictable driving conditions, but if drivers stay alert, slow down, and stay in control, they will be able to get to where they need to go, safely. Drivers can refer to KANETIX's tips for winter driving to better prepare for the snowy months. And drivers can also consider to:
Leave plenty of time to get where they need to go.
Maintain a safe driving distance between other vehicles ahead.
Drive at a speed that is appropriate for the weather conditions.
Accelerate and brake slowly and evenly.
Learn how to handle a skid. In general, a driver should look to where they want their vehicle to go and steer toward that spot.
For more tips on how to better prepare for winter driving, drivers are encouraged to check out KANETIX's car safety kit checklist to make sure they have everything they need when the snow flies.
About KANETIX®
Launched in October 1999, KANETIX was Canada's first online insurance marketplace and today provides over a million quotes per year to consumers looking for insurance, as well as comparisons for mortgage rates and credit cards.
The KANETIX comparison service is a one-stop shopping environment for consumers. Each day, thousands visit the KANETIX website at http://www.KANETIX.ca to comparison shop their various financial needs. Shoppers choose what they want to compare, obtain a quotation and complete an online application or, with the help of KANETIX connect with the provider to purchase or apply for the product over the phone.
Through its Software as a Service team, KANETIX is also the leading provider of online insurance quotation technology, developing online quotation systems, mobile solutions, actuarial tools and websites for many of Canada's largest insurance brands.