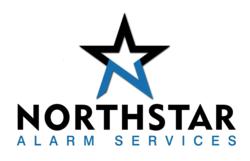 This is an impressive company with a talented management team and a well-defined culture ...
Orem, UT (PRWEB) May 15, 2013
NorthStar Alarm Services is pleased to announce it has entered into a transaction to recapitalize the company with a group of new investors including Goldman Sachs and The Beekman Group. In conjunction with the recapitalization, the company has expanded its current credit facility to $40 Million with Bank of America and Zions Bank.
NorthStar is a Utah-based security provider that was founded in 2000. NorthStar is a leading national alarm company with customers in eighteen states throughout the U.S. The company has grown by over 30% per year for the past six years and currently has over $1 million in monthly recurring revenue, ranking among the largest U.S. residential security providers. NorthStar is a Honeywell Authorized Dealer. In addition to providing the latest technology in security products and services, the company is now offering new home automation and video service options, including thermostats, door locks, lighting and appliance controls, and smart garage controls.
John Troiano, Managing Partner at Beekman, stated, "This is an impressive company with a talented management team and a well-defined culture built on the core values of integrity, accountability and service. We are excited to partner with NorthStar during its next phase of growth and development."
Jason Christensen, Founder and CEO of NorthStar stated, "This is an ideal relationship that will provide NorthStar with even more capital flexibility to support our projected growth. It also brings additional industry expertise and resources that will enable the company to continue its path of excellence within this industry. I couldn't be more excited for the company and everyone that is affiliated with NorthStar."
The Edmonds Group, a specialized investment bank focused on recurring revenue businesses, has acted as an exclusive financial advisor to NorthStar in facilitating this transaction. Formed in 2004, The Edmonds Group has since closed transactions representing $3 billion in aggregate value, including both capital raises and M&A transactions. For more information on The Edmonds Group, please visit http://www.theedmondsgroup.com.
The Beekman Group is a leading private equity firm dedicated to bringing financial and operational resources to lower middle-market companies. Beekman's team consists of experienced private equity professionals, as well as a select group of Industry Partners, who are leading executives in Beekman's targeted industry segments. This Industry Partner approach to investing is the cornerstone of Beekman's investment strategy -- creating value through accelerating growth in partnership with small and middle-market management teams. For more information, please visit http://www.thebeekmangroup.com.